The Wicked Wallop 2018 – A Real Wallop Guaranteed!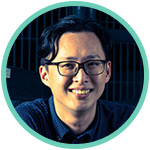 ---
"I'm a cowboy, on a steel horse I ride…" What better way to portray the allure and romance of riding a motorcycle. Just man and machine, thundering down the highway with the wind in your hair. Purists will say that the glory days of motorcycling are at an end, with stricter emission and noise control as well as regulations on bike mods, but for those in the know, The Wicked Wallop is one of the last few bastions of hope.
For those who do not, The Wicked Wallop is the first event in Singapore that aims to bring back the good ol' days by featuring custom and classic motorcycles and automobiles, as well as its accompanying lifestyle and culture. Enthusiasts and collectors congregate to show off their custom and vintage rides ranging from slammed Harley Street Glides with monstrous 23" front wheels to dinky Japanese 125cc tracker builds. It is truly a sight to behold, and you'll be amazed at the passion, creativity and craft that have gone into these machines. If outrageous customs aren't your thing, head on over to the area displaying the machines of yesteryear, with Retro Bikers Singapore in attendance. These classics from the 70s and 80s played a big part in shaping the local motorcycle scene and culture, nostalgic feelings definitely guaranteed.
Back again for its third installment, the rockabilly-styled carnival will feature live music from Singapore renowned rockstar Jatt Ali with the band RockMasters, acclaimed percussion band Wicked Aura, and to top it all off, Johnny Pandora from Japan will be playing their brew of shake, rattle and Rockabilly. Now I've only just heard of Johnny Pandora, but judging from their videos on YouTube, you'll be sorry if you miss them. There will also be a plethora of booths selling clothing, arts & crafts merchandise, leather craft items, automotive parts, food outlets and even a gentleman's barbershop for those who fancy a trim. And of course, any event with roots ingrained in rockabilly culture wouldn't be complete without ink. This year, they're tying up with the organisers of the Singapore Ink Show to invite 20 tattoo artists from Singapore and around the world. They will be here to showcase their art on skin and there will also be a tattoo contest held at the event.
Undoubtedly, the highlight of the event is going to be the raffle draw. The 2017 event saw a lucky chap walking away with a brand new Triumph Bonneville T100 customised with a specially hand painted tank. This year, with sponsorship from Harley-Davidson of Singapore, KTM and many leading brands of motorcycle companies, it's safe to say the prize will be equally epic. 
So mark your calendars folks, The Wicked Wallop will take place on January 6th 2018, from 3pm till 11pm on the rooftop of Carros Center (60 Jalan Lam Huat. Singapore 737869).