Harley Davidson of Singapore Launches the Sport Glide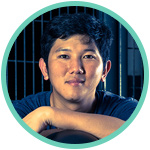 Story and Photography by: Will Yap
---
On the evening of Friday, February 2nd, 2018, the good folk at Harley Davidson of Singapore released the all new Softail Sport Glide, rolling a pair onto the showroom floor.
Within the crowd that braved the rain and wet weather to be there for the launch, lay an anticipation to see the spiritual successor, for Harley-Davidson's middleweight somewhat sportier touring model. Many of us probably remember the Switchback that checked all the boxes for practicality, but somehow didn't quite make the final connection with the buyers. It's Softail sibling, the Heritage received more votes of approval instead. This time, the Sport Glide promises to deliver where the Switchback did not.
New from the bottom up, Mantis wheels on the front and back hint at the sporty, aggressive nature of the package. Ease of conversion from touring to city slicker adds to the appeal of the Sport Glide. Features as expected of Harley Davidson are well fitted and finished too. The streamlined cases open at a touch with graceful restraint to reveal a pneumatic rod and piston assembly responsible for that feature. Low profile and hidden away, locking clamps for the windshield help create a smooth and uncluttered profile on the fork stanchions. You'd need a fair amount of guesswork to figure out how the windshield could be unmounted so easily.
After the Fatbob, this is the only other Softail fitted with upside down forks as standard. Back up a little and a hand adjuster for the rear shock makes dialing in the preload easy peasy. Somehow, only the 107 cubic inch Milwaukee Eight (1753cc for us metric users) powers this one, the 114 (again, 1868cc in metric) is not an option.
The Sport Glide retails at $46,500 without insurance.