The Wandering Wasp Interviews – The Beginning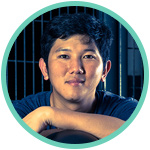 Story by: Will Yap
Photography by: The Motorgrapher
---
It probably wasn't mentioned before, that when we caught up with The Wandering Wasp Juvena Huang, the amount she had to share with us was overwhelming. Her story, her experiences, views and encounters were all so rich that literally with every sit down we had (there were a few), I'd bring home 4 pages worth of new material each time. It was absolutely astounding.
To compress all of that into something not too lengthy for readers is nowhere near easy, especially when we all have our own 8-5 jobs amidst all of that. That being said, the folks at PurpleLab Singapore helped combine some of the more interesting aspects of her journey into a 3 part miniseries, providing the filming, directing and production for the series.
We'll be posting them weekly, so no binge watching!