Double Take Trail Mirrors: The field test
Minimalist and dead-tough mirrors? I really like the sound of that, especially when the accidental maxim of trail riding is "Go everywhere and break things".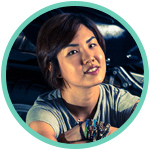 Words and visuals by: Cherie "Anyhowly" Tan
---
Since I discovered you can ride a motorcycle into the forest, the only things I've broken more than bones are parts of my bike. The first casualties are almost always the mirrors. When things get rough, they shake themselves loose, poke you in the face, and shatter at the slightest caress from a rock. Considering how stock mirrors get wrecked so easily and with so much enthusiasm, a well-designed aftermarket replacement will pay for itself many times over.
For some years now, the original Double Take mirrors have been getting the thumbs up from adventure bikers for their lightweight clarity, quick foldability and near-indestructibility. Designed and made in the USA by Dakar Rally veteran Ned Suesse, there's a lifetime guarantee staked on the RAM-mounted mirror housings. If you manage to destroy the glass, you've probably got bigger problems on your hands, but you can easily buy a replacement locally.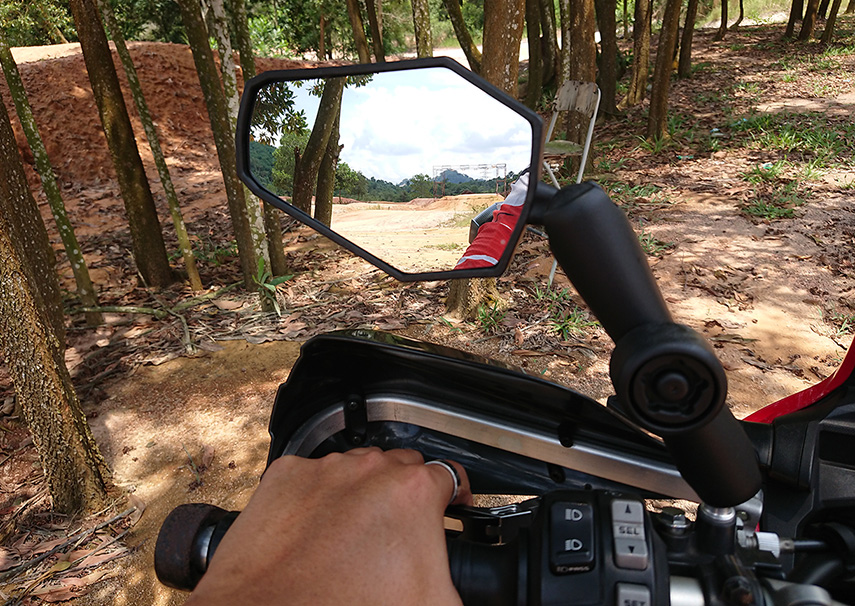 Still, the law of dirtbike farkling always demands a simpler, lighter solution. Last year, Double Take offered up a Trail version that just can't get any more basic – it's a chicken nugget-sized round mirror that zip-ties to your handlebar. The same guarantees apply.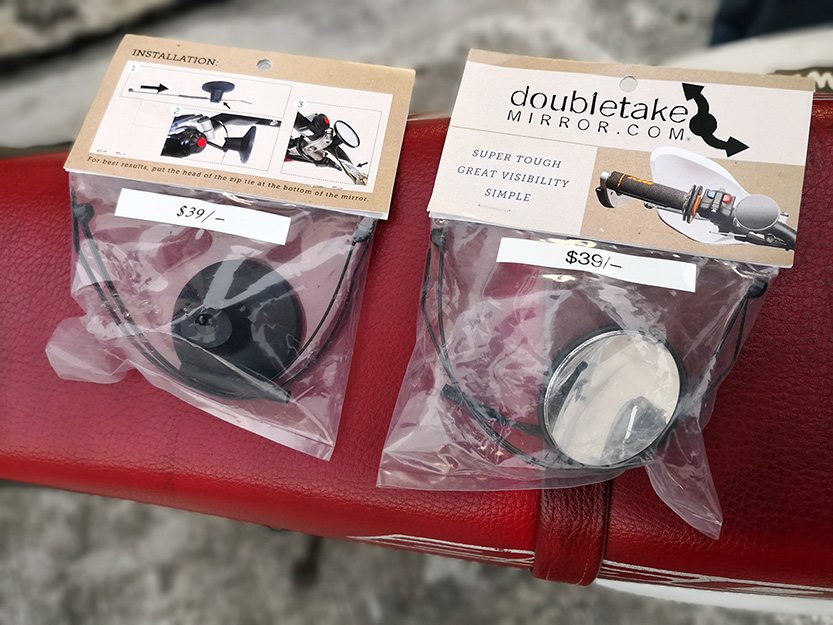 With the universal fit, installation is fuss-free; simply adjust to your preferred view angle and tighten securely. Once the mirrors are on, you can put them out of your mind and attack the dirt with a clutter-free dashboard.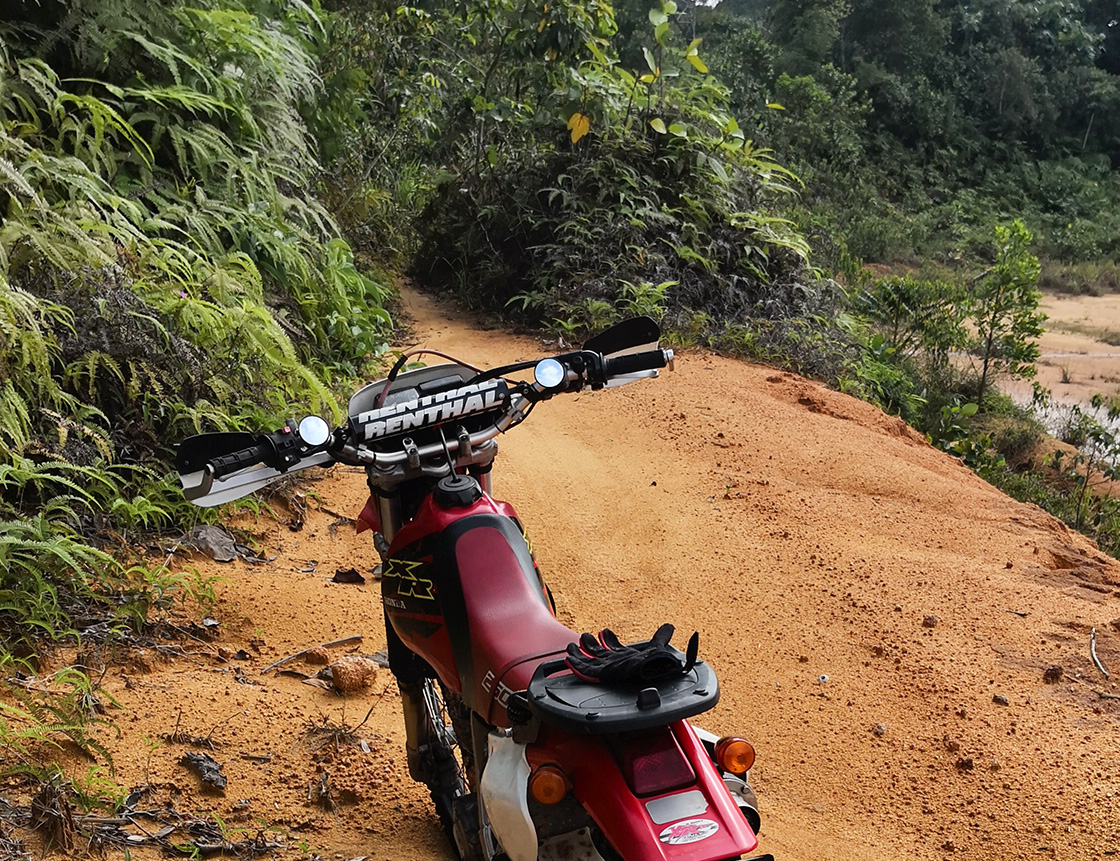 The convex reflectors deliver a surprisingly wide and clear view for their wee 2-inch diameter, although it takes awhile to get used to throwing my eye downwards. Also, I sometimes have to flap my arms about to get an unobstructed line of sight, which puts me in an aggressive attack posture most of the time. Hilarious, considering I'm in the saddle of a placid little tractor like the Honda XR250R. Your experience may vary, depending on the sweep of your handlebars.
Since the mirrors are strapped on directly, there's no annoying secondary buzz, and they don't budge even after some tree-slapping in the trails and a few rollercoaster rounds of the motocross track.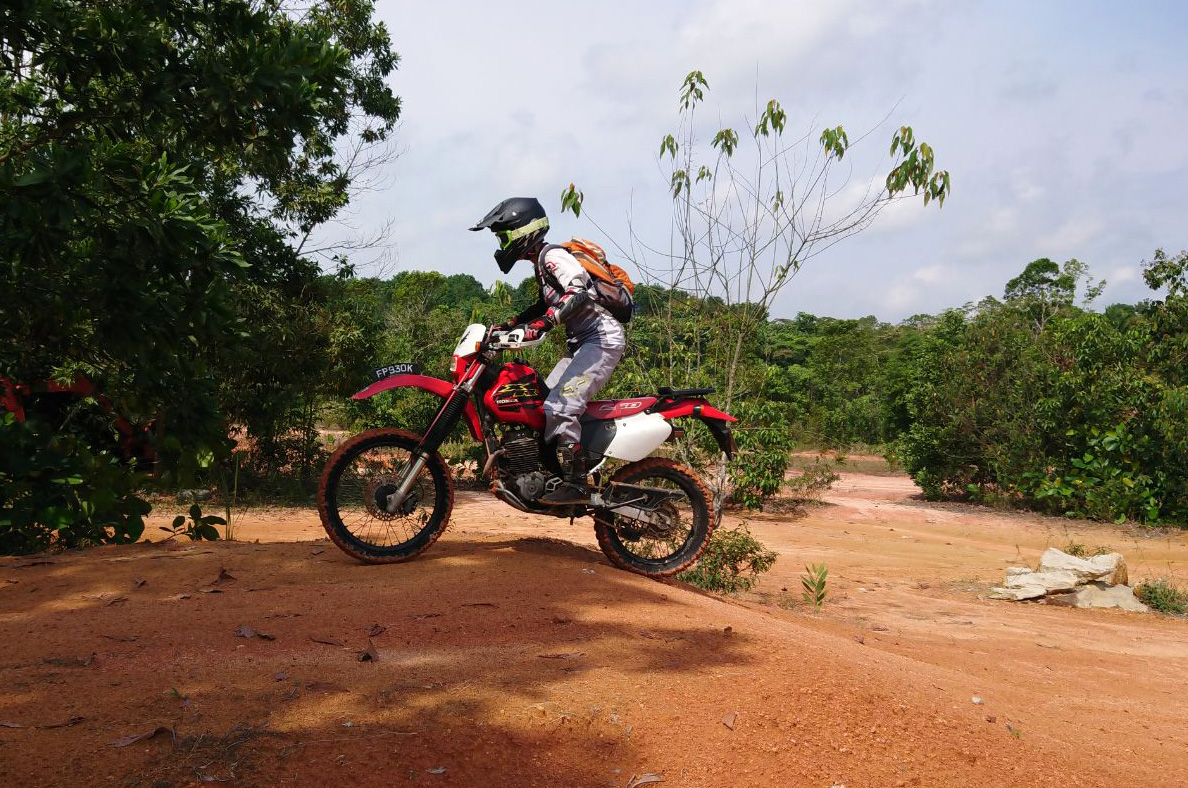 On the highway, I prefer full-sized mirrors, but the wee Trail is helpful as a blindspot reflector. I appreciate that these mirrors are minimalist enough to leave in place all the time, allowing me to keep an eye on who's eating my dust, or on any hantu about to catch up.
The Double Take Trail mirrors won't replace your daily commuting mirrors, but they make a useful, lightweight supplement to your offroad dashboard. They're practically bomb-proof and easily rebuildable, which means you'll still be able to check if there's a leaf stuck between your front teeth after ripping through Tarzan's backyard.
I got my Double Take mirrors from ride-equip.com.