The Hangout – Ride A Bike, Store A Bike (Overseas)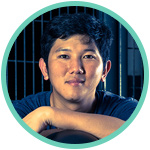 Story by: Will Yap
Photography by: The Hangout
---
Ever wanted to own a full on motocross machine but stumped by transport woes? You might have come across the rare sight of a car or 2 hauling full-on track or off-road machine across the border.  If you haven't, that's because you can imagine the difficulty of car ownership in Singapore. Now factor in the modifications to haul a trailer and in the first place, if you are new to the scene, where the heck do you even get a trailer? Assuming all of these are within reach, now how about subjecting the bikes and the trailers to all the security checks and the mere fact that you have to drive the distance with a significantly longer vehicle load and the massive change to the vehicle handling dynamics. What if you could change that?
A group of passionate Singaporean off-road motorcyclists facing this problem, put their heads together in the noughts (the odd term given to the 2000s til 2010) to solve this. The fruit their minds bore came to be known  as "The Hangout". A secure location with space for 39 full size motorcycles, support trucks and ATVs.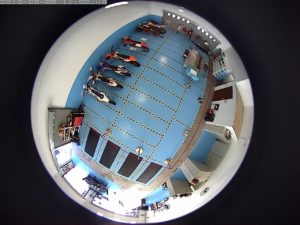 How secure? Picture this; metal shutters, one way tinted glass, 24/7 CCTV access all situated in a good neighbourhood. Singapore is one massive urban neighbourhood and not all of us register the security a safe neighbourhood has to offer. Strategically located just 10 minutes from the Tuas link, the location is home to many gated communities with security guards around the clock and the future X-Park. The Hangout boasts its own staff as well who tend to the machines and care for the space.
The Hangout doesn't just provide space to keep motorcycles and other leisure vehicles but offers organized rides for all member tiers, along with tow trucks and rescue services, laundry, lockers, shower spaces, workshop space and tools. Access to amenities start from the basic tier of membership, but storage starts from the second tier, for just $70 a month.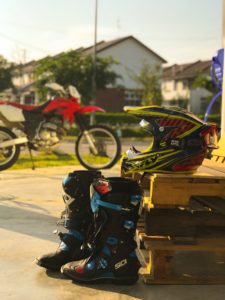 If you are interested to contact The Hangout, they are contactable via their Facebook page, or contact one of the brains behind the establishment, Fadli Abdullah at +65 97402000.
Do you run a niche business addressing biker problems? We'd love to help you get exposure, contact TGA and let's get things running!