Story by: Ric
Photography by: Ric
BMW Singapore held its annual Open House on 12 May, Sat, from 2-10pm. With their marketing material came phrases like "determination to express yourself, to be unchained from routine, to be free", laying the foundation for something big.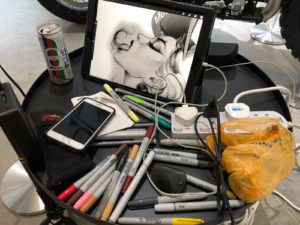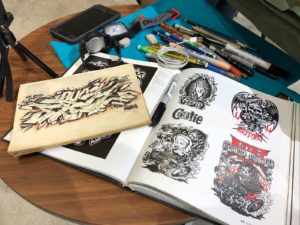 But what does that all mean in a place like Singapore where it is, like it or otherwise, not quite that free? With extensive restrictions against most modification options to vehicles, organic growth of custom cultures similar to those in places like the States, or even our neighbours Malaysia and Indonesia, are almost non-existent.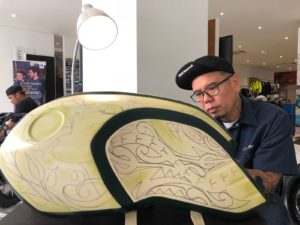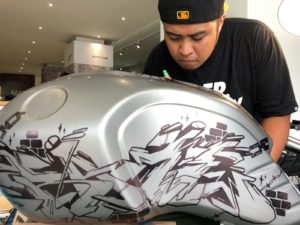 How then is BMW re-envisioning freedom in Singapore? Enter the perfect marriage of art and motorcycle! While custom modifications are not allowed, painting on motorcycles is. Two artists, Jap Loh (tattoo artist) and Raze (designer by day, graffiti artist by night), were at the Open House painting two fuel tanks off the BMW R nineT Scrambler live.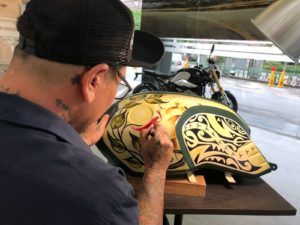 This may be a compromise compared to full-on custom culture…, but I would take what I can get!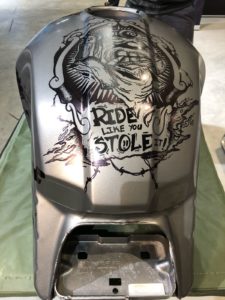 Throughout the day, the crowd present had the privilege to enjoy the visual treat as the tanks came alive!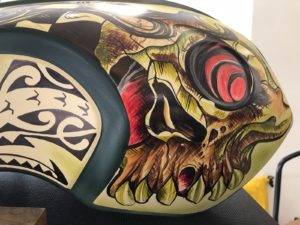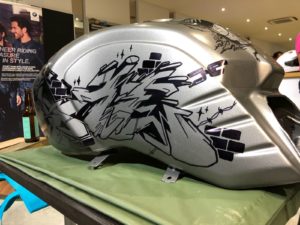 Let us know what you think in the comments section below! Would you have your tank painted? Or better yet, show us your painted tank/motorcycle! If you guys and girls raise enough interest, TGA could even feature future articles around some suitable artists for your next motorcycle paint project.