Fresh eyes on The Art of Speed 2018
Written By: Benjy Choo
Photography By: The Gasoline Addict team

Free. A word that is often used to describe motorcycling. I couldn't agree more, especially with my recent acquisition of my unrestricted Class 2 license. Freedom is now a full tank and a twist of the throttle. This freedom, however, can take on an entirely different meaning depending on which country you come from.
The definition of freedom for Singaporeans motorcyclists usually mean wind in the hair, faster travel times and cheaper parking. Whilst in Malaysia, it is celebrated as a way of life and for some, their first ownership of motorised transportation. Malaysia is also home to a very vibrant and largely unrestricted motorcycle market. From the 50cc cub commuters in the kampungs to the big bikes that ply their highways, the love of motorcycling is truly celebrated up North.
The Art of Speed event popped up on my radar sometime in 2017, having seen photos on social media and then hearing things like 'The scale is just mind boggling' and 'Prepare lots of ringgit and luggage space if you're going'. All signs seemed positive and I made up my mind to visit the next time.
Fast forward one year later and I find myself riding to this much touted event, with an open mind of course.
Being a worrier of details, I had my reservations. How do I get there? Where do I park? Will my bike be safe? It seems these fears were unfounded as I was ushered promptly to a crowded by organised parking area for bikes. I unwittingly parked myself amongst the smaller capacity cubs, but soon found out that big bikes do get special treatment and parking at the show.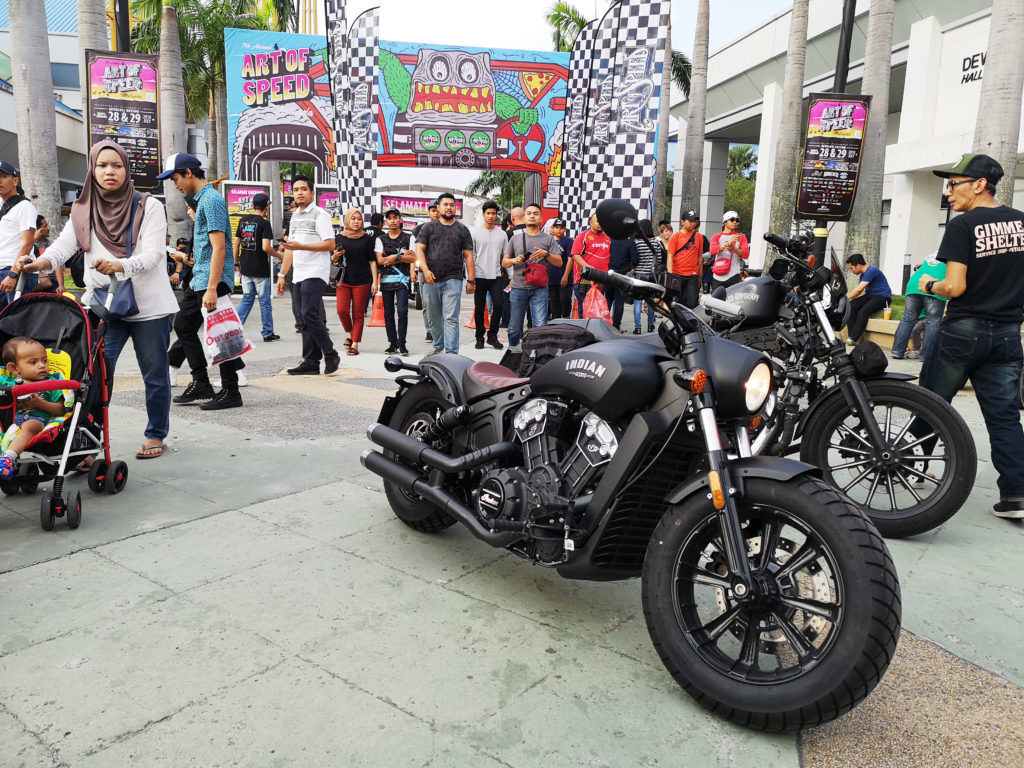 I packed up my gear, bought my ticket, made my way into the event area, walked through the doors and that's when the scale of the event hit me.
I felt small.
Small in a way that an event space the size of 5 football fields was jam packed with custom chops, cars, bikes, tattoo artists, barbers, pinstripers, bands and I was just a dot in this diorama. Small in a way that Singapore, with it's regulated motorcycle custom scene, could never dream of matching the sheer spectacle of this event. People were milling around and it was getting crowded, just 2 hours into its opening. The vibe was truly electrifying.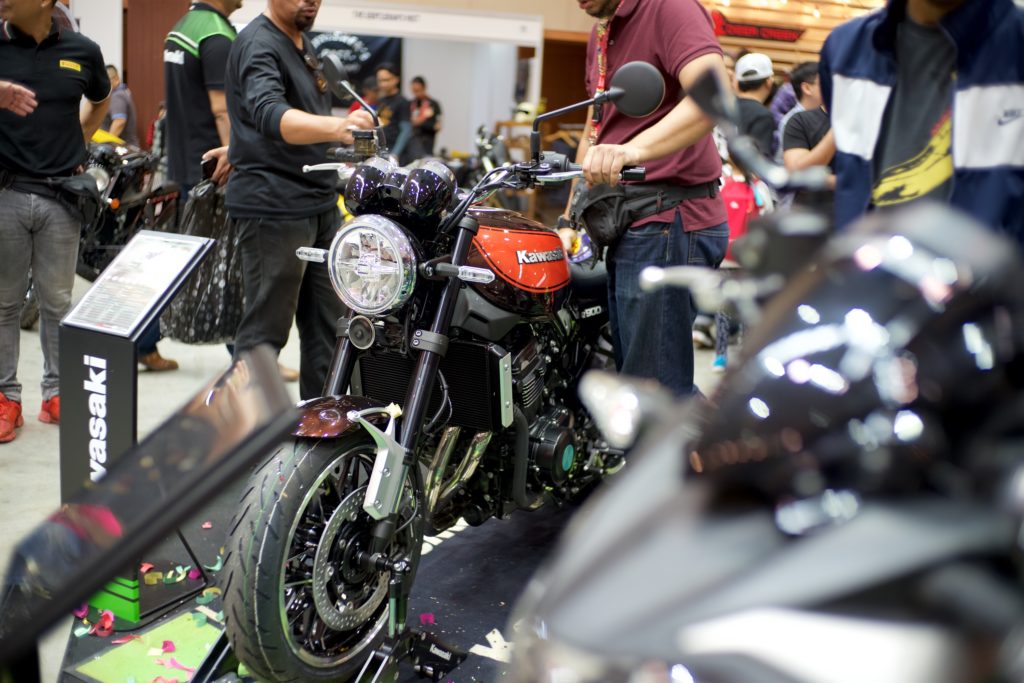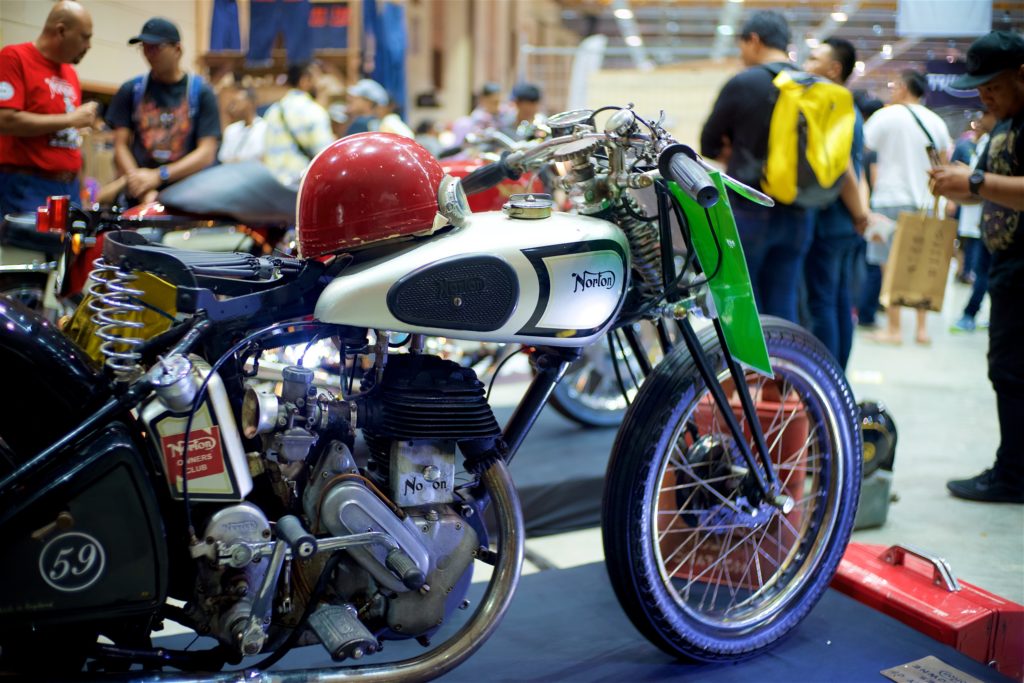 The first things to etch themselves onto my mind were the motorcycle brands, Honda, Kawasaki, Ducati and Triumph. I did my rounds taking some shots, fiddling with the bikes. Pretty standard stuff that we get, and even a glimpse of the rare (for Singapore) Kawasaki Z900RS and the Honda Monkey. Then the ever popular Mooneyes booth caught my eye with Shige Suganuma & Hiro 'Wildman' Ishii swamped with requests for autographs. Pinstriping was the order of the day, from the Japanese craftsmen to the local Malaysian artists, it seems the art of a brush in a steady hand was the order of the day.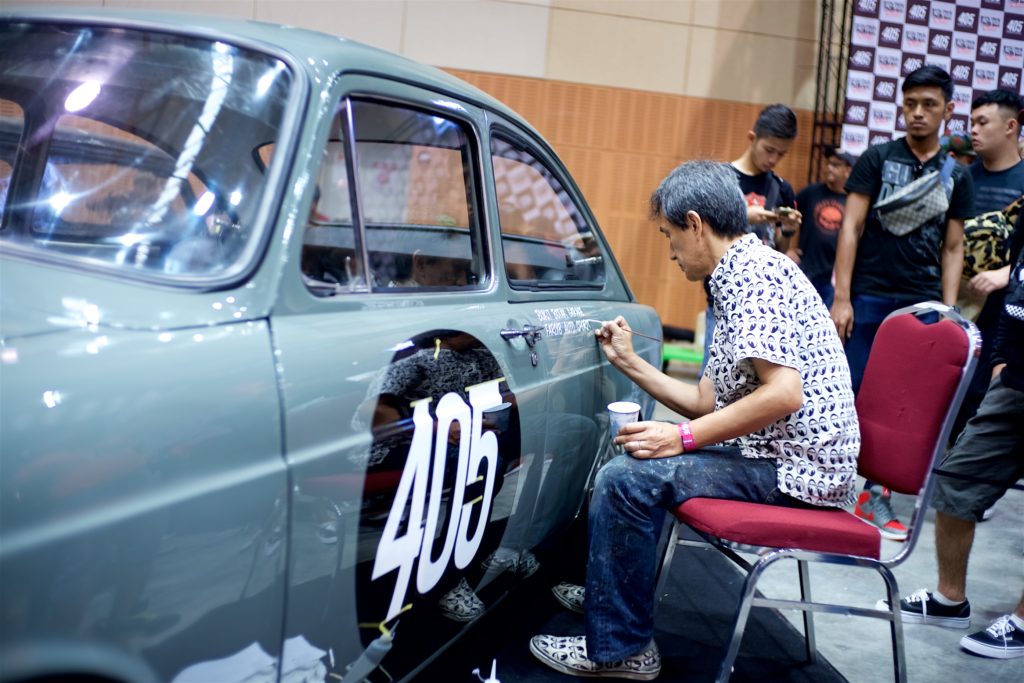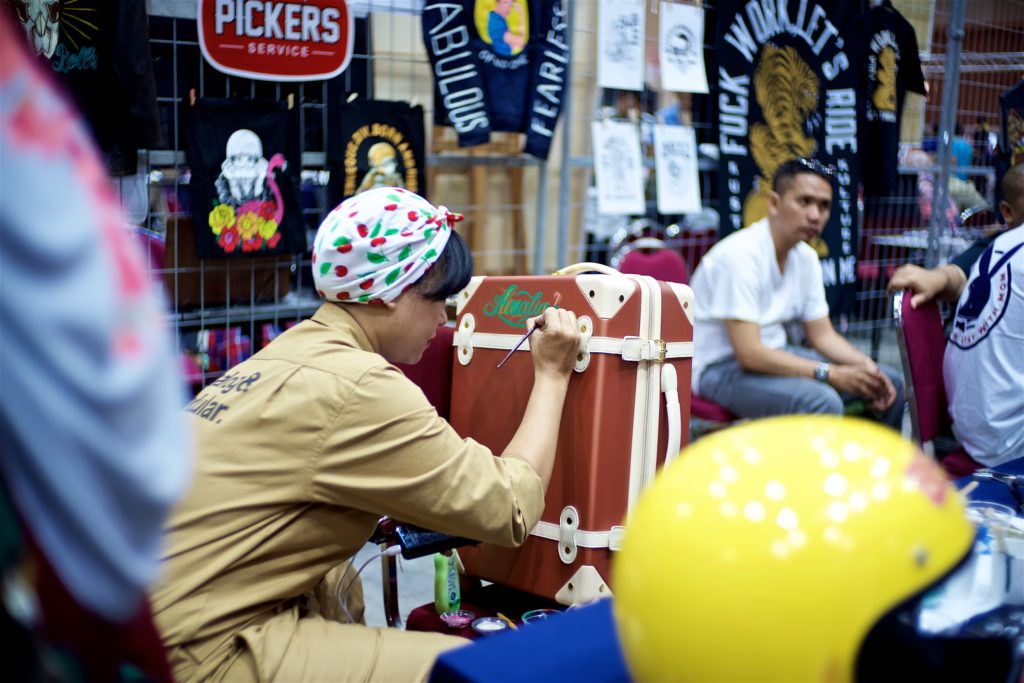 Scattered throughout the event hall were an immaculate collection of custom vehicles. Everything from a 50's Ford F-150 to Classic Norton's were on display. My love for shiny things was on overdrive. Inevitably, a comparison was drawn with the zero tolerance policy Singapore has on the custom scene. You know, the other end of the spectrum. Perhaps if the policy makers had relaxed their stance on customisation in Singapore and left it to flourish organically, we would have reached this stage. Perhaps, in an alternate universe we would have liked old things shiny again.
I had prepared what I thought was a substantial amount of Malaysian Ringgit in my wallet, but 3 t-shirts and a sticker later, I was almost broke, for the merchants largely accepted cash. My purchases were imports, so a change of tactics was called for. I supported local and went for the more affordable Malaysian made merch. Slightly better, but a little too late.
I had originally planned a 4 hour trip to the event, however, I ended up with only 2 as I had to make my way back for a night in Melaka. Just before setting off, I realised that Singapore still had a long way to go to achieve this level of verve in the automotive custom scene. Not that it wanted to, but perhaps we can loosen up and then we can feel what it really means to be free.