The Singapore Bike Show 2018 – Day 1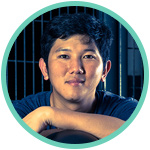 Story and Photography by: Will Yap
I spent some time here at day 1 of the Singapore Bike Show 2018. It wasn't long but what I saw was both optimistic and encouraging.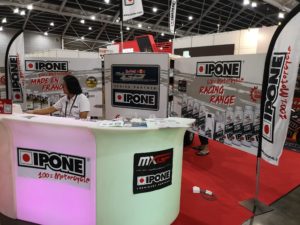 Apart from helping to scratch the itch for a local motorcycle convention, one thing the organizer has effectively done over the years since taking on the mantle in 2016, is improve the participation. The increasing participation of exhibitors, variation in the products and services being sold reflects a confidence not seen for a while. It is a sight for weary eyes. Especially with the less than favourable turn of events the past 2 years. High cost of COEs, adjustments to the Additional Registration Fee, Zero Growth and the NEA's Policy targeted at older motorcycles, pre-2003 that has many in uproar. These and a steadily declining motorcycle population should point to a very much muted community but this does not seem to be the case. A line up of examples of the affected bikes holds the crowds in particular, as many set eyes on these rarities that are due for the scrapyard under the NEA's policy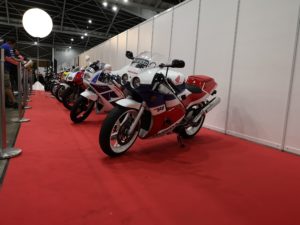 Just from Day 1, the convention now seems to be more lively through both exhibitor and visitor participation alike.  A look around at the number of people carrying bags of purchases points to healthy business for many of the exhibitors.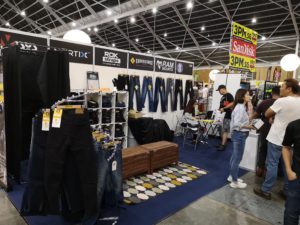 Exhibitors this year are still extensive, ranging from motorcycles by Mah Pte Ltd and Harley-Davidson to fast moving motorcycle consumer goods like engine lubricants such as Ipone from Racewerks to accessories ranging from premium to affordable and essential gear such as Resurgence Jeans and V-SYS by Ban Hock Hin or HJC and Scorpion EXO by MotoWorld.
Is there something for everyone? Some manufacturers present in past years chose not to display this year. There may not be classically styled leather gloves or a Roland Sands Designs Bell Helmet on sale. Perhaps my eyes might have slipped over them if there were but make no mistake there is more than enough to settle the needs and wants of many. The Singapore Bike Show 2018 carries on through Saturday and Sunday, chock full of programs from 10.30am til 9.30pm such as our very own Juvena's keynote speech on her travels on Sunday at 2pm.
Spend some time, head over and check it out. You might end up buying stuff (like me) or better still, walking out feeling encouraged and optimistic about our motorcycle scene (like me too!). There is life yet in our local scene and it is making a come back.