MSSC Tag Team Endurance Rumble: 5 Things You Should Know
Grab a buddy for the next enduro event by the Singapore Motorcycle Sports and Safety Club (MSSC), on 25 Nov 2018!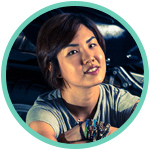 ---
1) An all-new race location
The Endurance Rumble takes place on fresh new grounds that your knobbies have never tasted. A mere 10 minute ride away from Tuas, the new trail winds through the backyard of Mutiara Rini Motocross track in Gelang Petah, Johor. Excited yet?
Don't head down to investigate it on your own though – the area remains out of bounds until 18 November.
Here's a roughly-outlined sneak peak of the race routes. Allow for race day variations!
—
2) A playground for all skill levels
The race organisers hint at terrain that is reminiscent of the Nusajaya enduro races from '09 and '10. New and returning riders will be relieved to hear that it's a friendly mix of tight bush sections and fast open tracks, with nothing too intimidating on the Silver class novice loop.
Still, there's enough of the gnarly stuff to keep expert riders on their metal-tipped toes. Now, we hear that the special "short-cut" obstacles in the Gold class route can really bring tough riders to their knees…
—
3) One-man shows are not allowed
This is a strictly tag team rumble, so buddy up quick, before everyone's taken! With two riders in a team, you may choose to share a bike or race on separate machines. Lap strategy is completely up to you, and there are no limits to the number of rider rotations. There are four main race classes, which will hit dirt at the same time in a Le Mans-style start:
Gold class (3 hours)
( Intermediate and experienced / Top 15 tag team podium finishes )
Sliver class  (3 hours)
( Novice and returning riders / Top 10 tag team podium finishes )
Traillies Class (3 hours)
( Top 5 tag team podium finishes )
Ladies Class (2 hours)
(Top 5 tag team podium finishes )
Race day on 25 November kicks off with registration at 8am and the main flag-off at 10am.
Oh, and if you get hungry while your partner's churning up the jungle, a trackside food stall will be offering up a menu of fried chicken, hotdogs, nuggets, french fries and fruit juice.
—
4) You can rent a dirtbike and gear to race
No knobby wheels of your own? Hit up Rezza from the Gear Bros at www.facebook.com/thegearbros. They'll kit you up with everything you need.
—
5) Registration is already open
Don't twiddle your thumbs until race day. The first 50 teams to register get a free 3L MSSC water bag each! Entry fee per rider is 70sgd, or 140sgd per team.
To sign up, make your fee transfer to Posb Savings bank account 183170066 or DBS Paylah / PayNow to 92739356. Then, WhatsApp 92739356 with a screenshot of the transfer, together with your:
1. Name and tag team partner
2. Race class
More more details, visit www.facebook.com/Singaporemssc or reach Ken Lim at +6591081293.