Wicked Wallop 2019 – The Essential Guide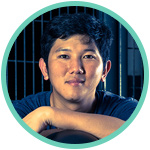 Yep, it's that time of the year again, when the Wicked Wallop lingers just around the corner and will happen at Carros Centre, 60 Jalan Lam Huat again this year. For the well acquainted, it will be another year of free souls surrounded by crafts and craftsmen of various disciplines. For the uninitiated, the annual bikers' day out features both staples as well as an ever changing line-up of craftsmen. For just one day every year, bikers and bike lovers can come together and celebrate all things motorcycle. And since every year is excitingly different, we at TGA took the liberty to compile an essential guide of what to expect for this year's big day.
1) You will be pleased to know that no matter the venue, Wicked Wallop will never charge for admissions. Ever. Period. The show is fully funded by sponsors.
2) Stop asking questions about who can attend and who are invited for this. The answer will always be Anybody and Everybody. All classes and genres of motorcycle. Motorcycles never discriminate, neither should we.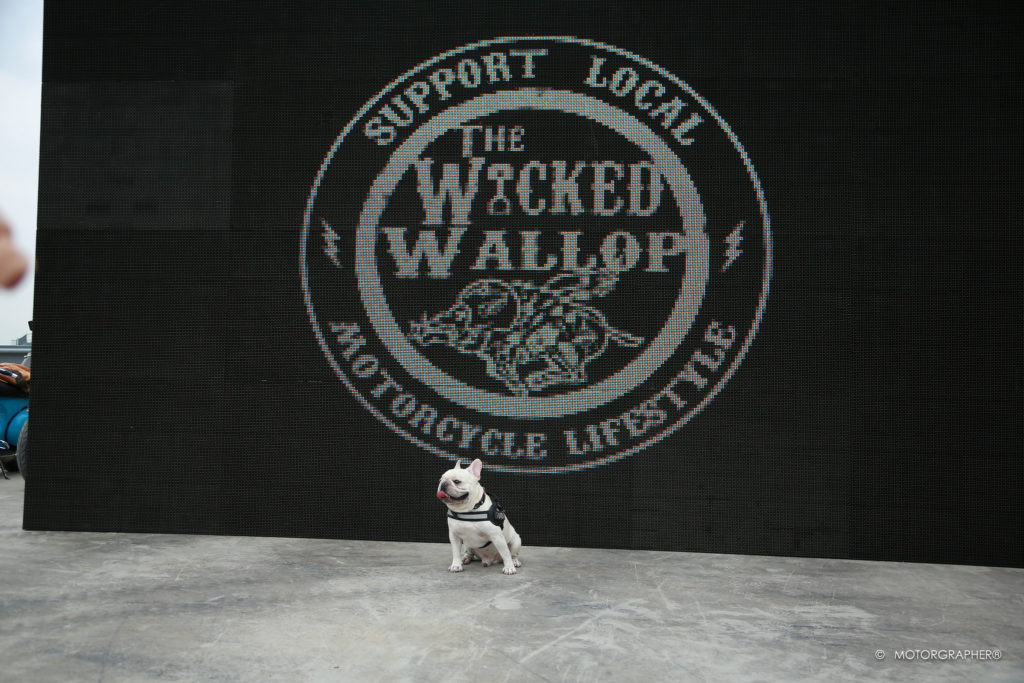 3) Biker culture is at the core of highlights to expect. These will include burnout pit by 9tro, secured to mitigate the dangers posed by burnouts gone wrong. Leather tags will be given out by local craftsmen Stone for Gold. Local stunt showmen and brains behind Speedzone Jonathan and Errol will also be bringing pitbikes in for fun rides, because why the heck not?
4) For the first time ever, Wicked Wallop has also placed the spotlight on sub-cultures that influence and feed biker culture. BMX boys will be there with a ramp, airbag and maybe even a halfpipe if they decide to have one to do nothing else but let loose.
5) You will be entertained by some of the best live local performers. Jatt Ali, Bushmen and the Shaggies will be there to assault your eardrums with good vibrations. Thai rockabilly band Trix-O-Treat will be back to close the day. If you remember, lead singer and front woman Tukta climbed up the Double Bass while singing to work the crowd up and boy did she!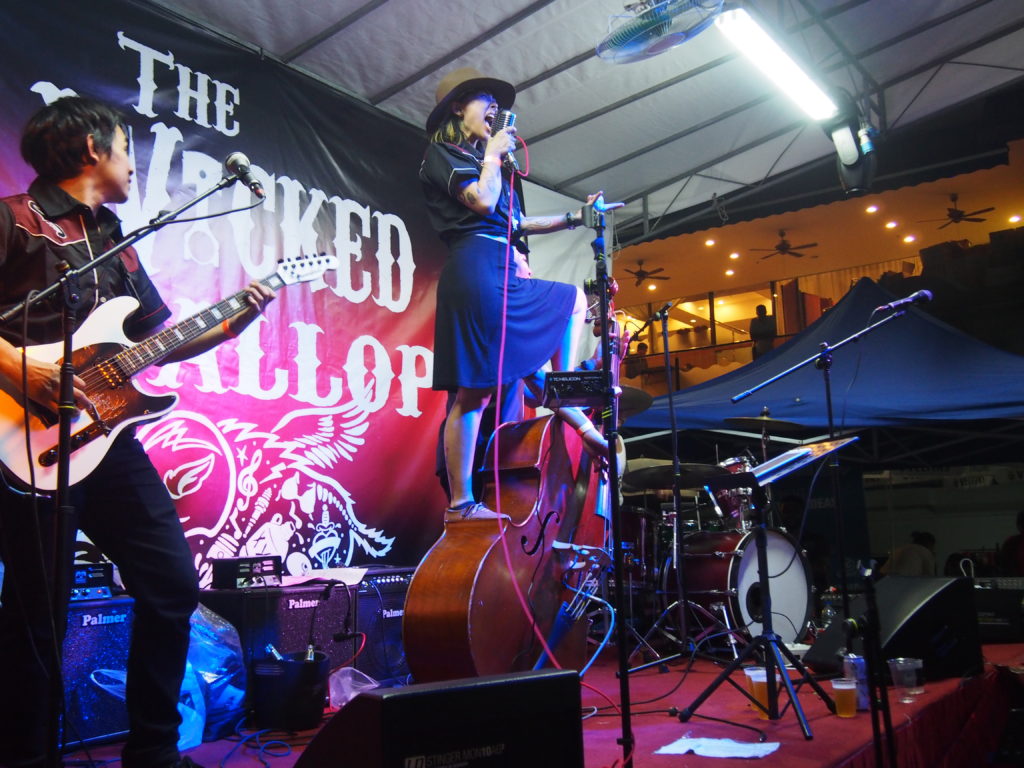 6) This year, Wicked Wallop goes international with foreign brands accounting for about 40% of the booths. Organizers of various South East Asian bikeshows will also be in attendance. Among them are, Art of Speed, KL Bike Week, Johor International Bike Week, KustomFest and Bangkok Hotrod. KustomFest is splitting up their team just to attend, with the Custom War show happening in Bali on the same day.
7) Interested to know some of them foreign brands? Some of the biggest cult brands and exhibitors will be there to make you pee your pants. MoonEyes Japan, Von Dutch (Yes, I kid you not) and SkullsNation – the one man who makes biker jewellery for motorcycle clubs worldwide and for the drama series Sons of Anarchy. Go ahead, do a double take if you want. You have permission to.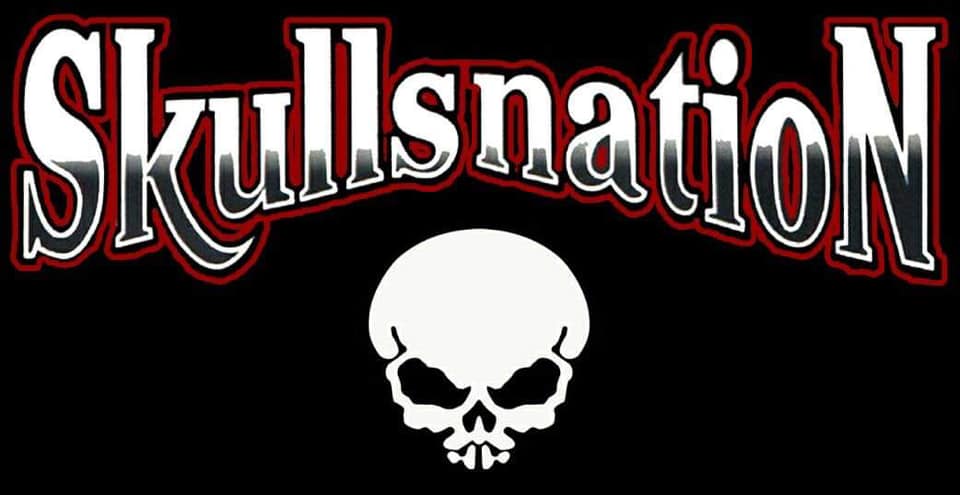 8) The ladies and gents from Rampage ride will be making an appearance with their motorcycles in the flesh. Seeking a reversal of the ban on their motorcycles, they have publicly announced their intention to ride to the Wicked Wallop. With their event set for 12.30pm, you will be treated to the sight of these machines arriving around 2pm, marking historical milestones in motorcycle technology while becoming cult classics that mom and dad or grandpa and grandma used to ride. Look out for familiar machines and others you would least expect. You can approach them to find out more about their motorcycles, petition and why they are challenging the grounds for the ban and change of emissions standards.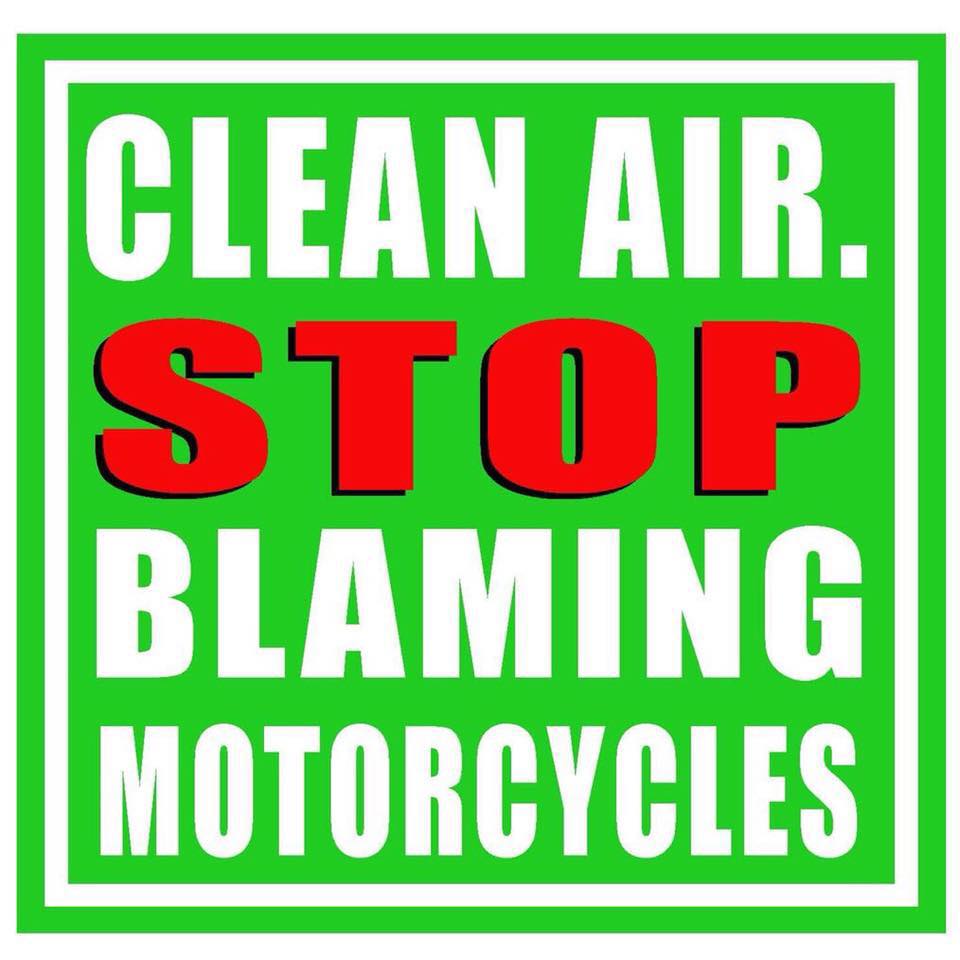 9) There will be a Bike Contest and our neighbouring Malaysians are probably going to turn on the heat for us. Awards for various classes will be given including best of show. All trophies and awards are as always handmade. Refer below for details to participate!
10) The Wicked Wallop prides itself in supporting local businesses. With more than half of all exhibitors and booths by locals, the motorcycling ecosystem in Singapore will have the opportunity to showcase the talent that breeds our subculture.
11) Too tired from all the partying, or going into a food coma from all the biker food? Leave your bikes behind and collect when convenient! Approach the information counter for enquiries and collection date and time. Your bike will be shuttered and secured out of reach from sticky fingers and alien abductions.
12) Feel free to drive or ride, since parking is free. Just remember, all cars will be parked in the Basement or Level1. The top floor is specially reserved for motorcycles and exhibition cars only.
13) Look after your valuables and lock your helmets. If they be a-flashy, magpies may be a-pecky. Well you know, friends offer friends  a ride and might need a helmet or cab fare pronto.
14) Many of the booths will be dealing in cash. Some may have card charging facilities but remember, Cash is King!
15) Have a look at the Survival Guide below for what best to bring, before you get to the details for the Bike Contest at the bottom!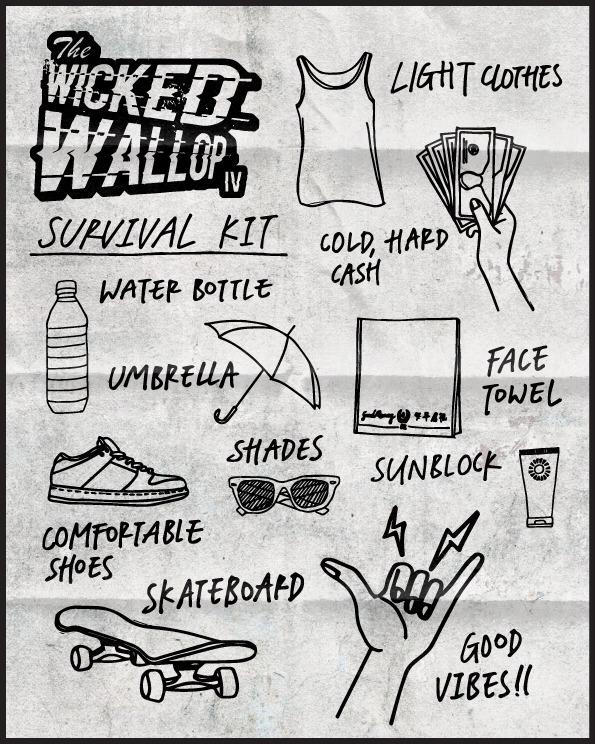 As in point 9, Singaporeans interested in the Bike Contest are required to register and leave their bikes at the event venue anywhere between 3-9pm on Friday the 11th of Jan. A registration fee of $30 will be paid but entrants will in turn be given a t-shirt worth the registration fee. Interested locals who depend on their motorcycles for transport and foreigners can also turn up on the actual day to register and submit their bikes before 10am. All entrants are required to be ready to move their registered bikes to the designated display area for the contest by 4pm with prize presentation due at 5pm. All bikes will also need to be fully functioning and be required to stay on til 10pm when the event ends to avoid bumping or scratching each other's works of art.
Lastly, the event organizers want to encourage everyone attending to obey all traffic laws and refrain from speeding. All motorists are also advised to be on alert within the vicinity of the event as bikes and bikers, cars and drivers will be sharing the venue with enthusiastic errr…. Enthusiasts and everybody would love to end the day on a good note
Til then, rubber side down people and see you there! – TGA