Old Iron – Paying Tribute to the Africa Twin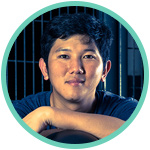 Story and Photography By: Will Yap

Seeing many secondary effects due to NEA's policy against motorcycles registered before 1st July 2003, along with the reluctant de-registration of many defining motorcycles, we decided to explore a series on the extent of motorcycling history that we would lose in our little country.
Many of these motorcycles were the fore-runners of today's models and test beds for new technologies. These technologies have led to the modern performance and safety features that we enjoy today. Manufacturers are also still surfing the retro wave, reviving their iconic names and silhouettes in attempts to revisit the memories and emotions tied to nostalgic memories. For some, they serve to grow connections to the machines that "belonged to grandpa" or still "sits in the carpark at dad's" .
To kick off the series, we set our sights one of the most recognizable machines from the turn of the millenium, Honda's venerable Africa Twin. Coming to fruition as the XRV650, Big Red ran production from 1988 until it was superseded by the XRV750 in the year 1999. The XRV750 remained in production until 2003. This meant that the XRV750 designated RD07 was Euro-1 complaint as was required for models sold in the European market from '99 onwards.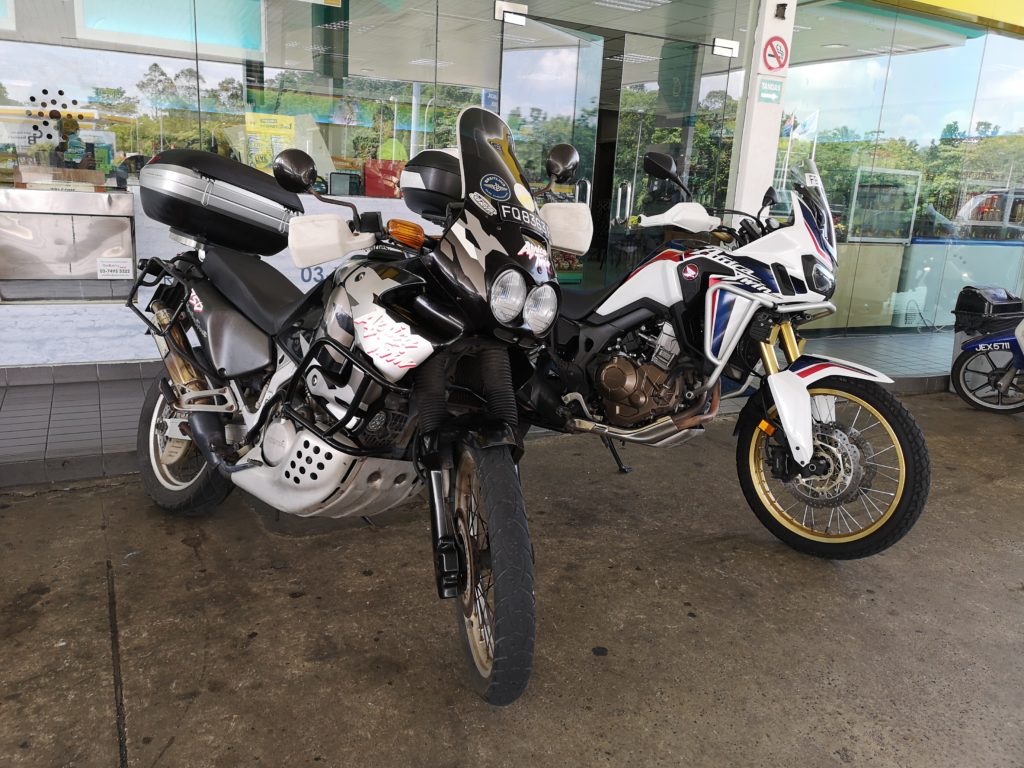 To see what parallels we could draw between both models, we got 2 owners together, Yu Seong with his CRF1000L and Patrick with his XRV750. Patrick is now on his third XRV750, which incidentally belonged to Yu Seong some 13 years ago. Think of it as a reunion of sorts.
Taking the scenic route up to Gunung Pulai, Malaysia, Patrick and Yu Seong swapped rides while I fumbled numerous video and photo opportunities on the road and then fumbled at kicking myself in the shin for wasting the opportunities when we stopped for a break.
We had a good opportunity to compare both Twins and asked Patrick for his opinions on the newer Twin. Apart from nimble and easy handling, a comment that stood out was how the CRF1000L felt familiar. If you'll realize, this comment turns up consistently during comparisons of Honda's old vs new models within a class. A statement to how Big Red designs their machines with current owners in mind.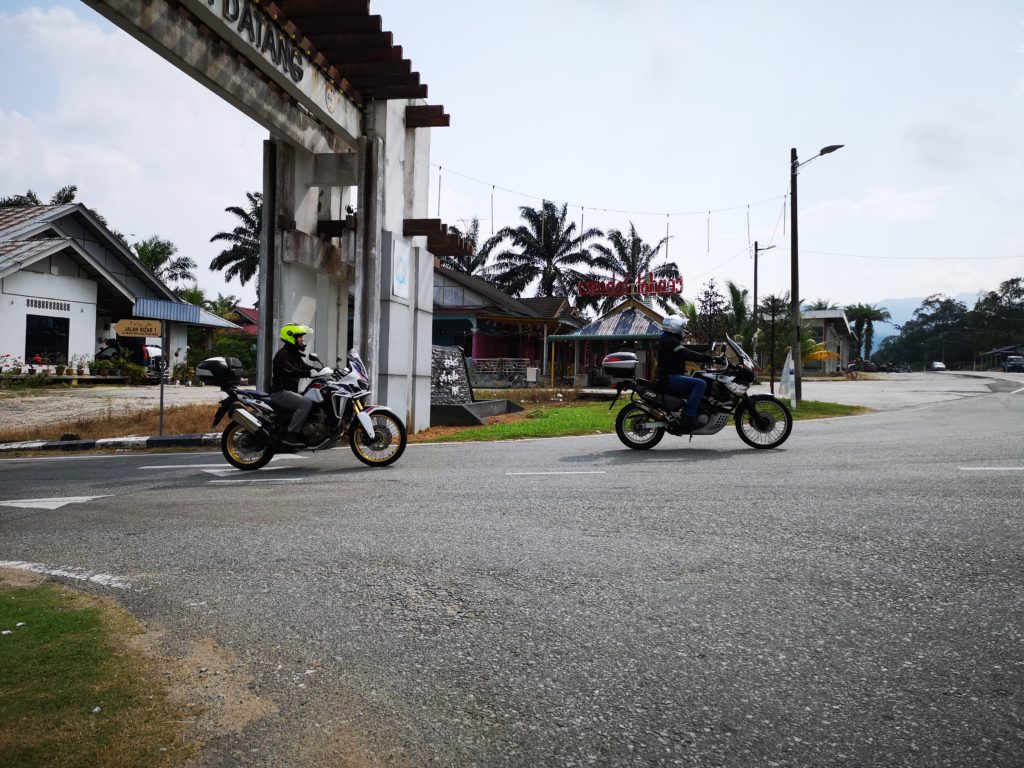 The extra CCs in the newer Twin were of course another positive. The bigger displacement allows taller gearing and the ability to chug along, reducing the need for gear shifts. The change in cylinder arrangement also concentrates the centre of gravity lower, from V-Twin to Parallel, making the new Twin more 2 up friendly and easier to handle in traffic. Patrick felt the seat heights were similar, while both steering heads provided a equally tight turning radius.
Under his ownership, the 750 Twin has clocked about 130 thousand kilometres, which brought us to questions on maintenance. Describing his riding style as fair and non-abusive, it was a surprise to learn that the timing chains were never changed. In Patrick's words, he's "never been let down" – Honda owners often boast about reliability.
The pulsating mechanical whine of the valve train never sounded more typical of anything red out of Hamamatsu. Yet for the different engine designs, blindfolded you'd be hard pressed to differentiate between them both. With a fair amount of offroading somewhere in that 130 thousand kilometres, Patrick says the 750 Twin never felt bulky or sluggish, "more than capable in its abilities".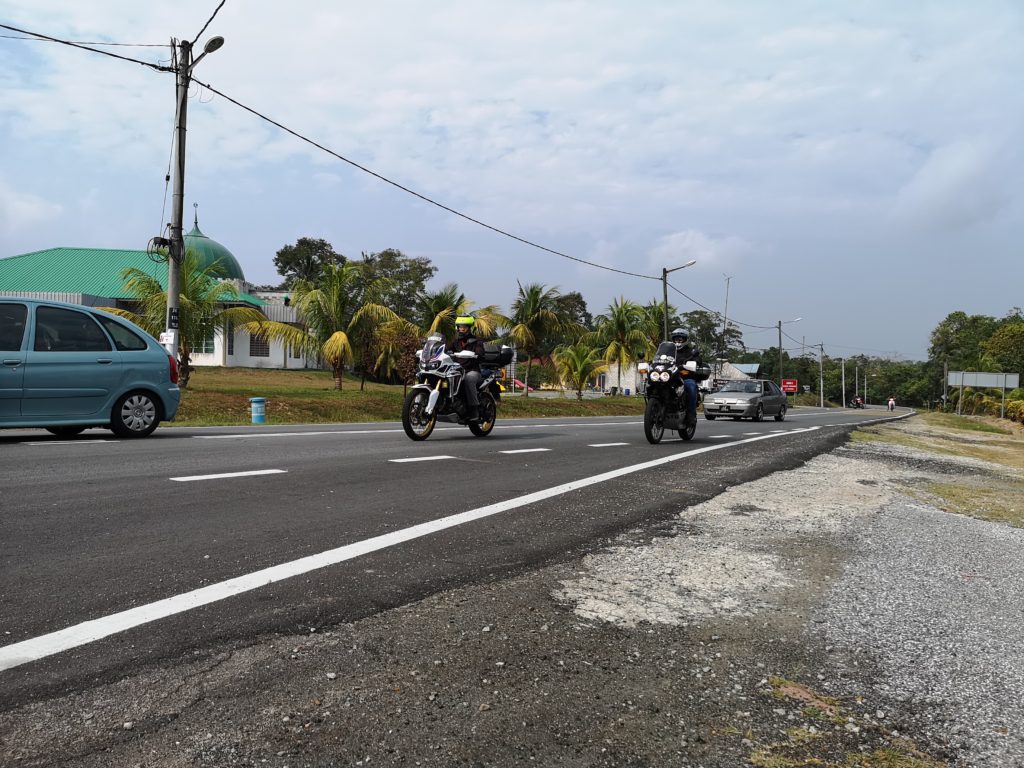 To expand on reliability, another Honda quality we know of is the religious commitment to quality. In the face of frequent travel for work, the engine starts easily on choke. Even after sitting idle for over a month, no oil leaks were sprung either. Aside from regular maintenance, the only repairs needed over the 13 years were a new top end gasket in the rear cylinder and a front end suspension rebuild due to wear.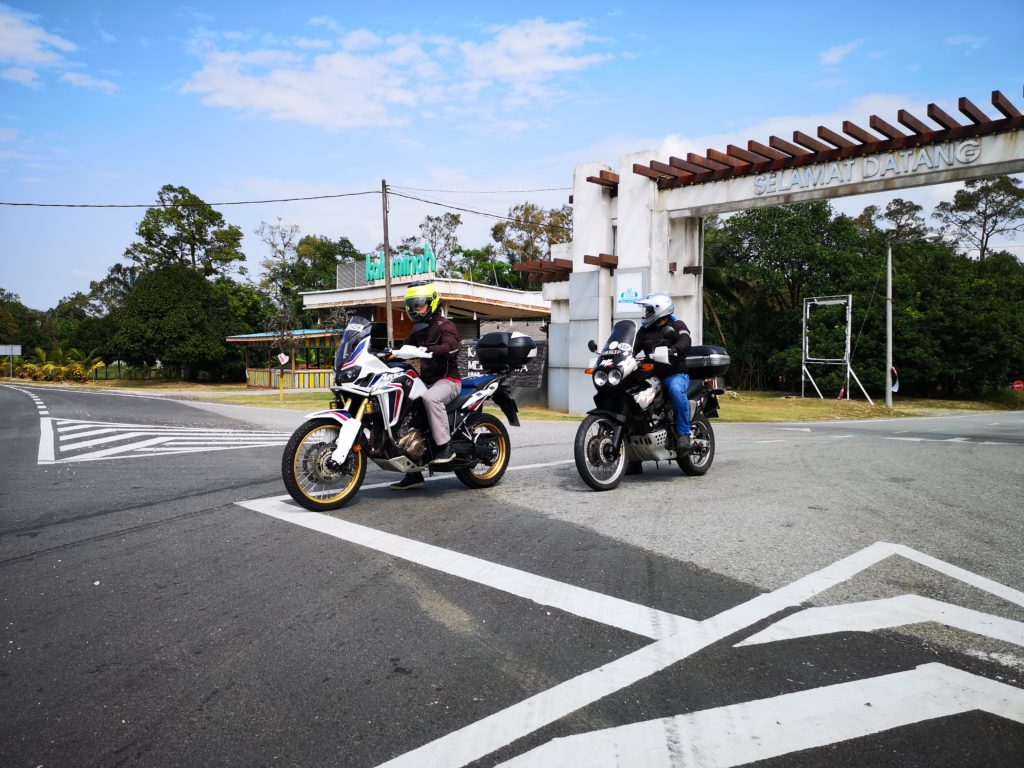 An "awesome machine" in his own words, owning an Africa Twin had been a goal for Patrick since his teenage years. One he got to realize in 2005 with his first XRV750. Having spent a good deal of time on 3 of them, the thought of losing such a reliable and trusty machine that has been a significant part of his life for so long saddens him, "things would never be the same" he puts it. – TGA
Editor's Note: Several of us at TGA are affected by the NEA policy dealing with older motorcycles: Will Yap with his 80s Suzuki GT200X5, Juvena "The Wandering Wasp" Huang with her Vespa PX150 Ebony Rouge and even our favourite photographer Barry "Motorgrapher" Seah and his custom airbrushed 'Busa are not immune.