Read this if Helmet Safety is Your Concern – Let's Talk About Your Singaporean Head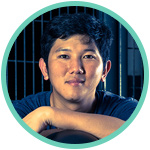 Story by: Will Yap
Media: Various Sources
Before going on, lets get this straight, this is an opinion piece, not an advertorial or fake news. Just questions by a concerned motorcyclist.
Over several recent reports on proposed changes to the Road Traffic Act by local Singaporean broadsheet, The Straits Times (Link), one point that stood out from the rest, concerns bigger fines or even a jail term regarding the use of "proper protective helmets" or rather, lack of said helmets.
"Proper Protective Helmets" here, refer to PSB approved helmets only and that is where local motorcyclists would raise their concerns.
Local broadsheet, TODAY Online (Link) gave a straight forward report, "Failure to wear a proper protective helmet for riders will warrant a jail term of up to three months and/or a fine of up to S$1,000. Currently, it warrants only a fine of up to S$200"
Some searching online for the definition of "proper protective helmets" brings up resources from the Singapore Police Force (link) and Singapore Statutes Online (link).
Not Convinced? It's pretty much set in stone.
Told ya.
While a number of countries specify their own domestic standard, many also recognize and accept international standards. For example the very well known ECE 22.05 (UN European Economic Commission Regulation 22, Version 05), JIS and Snell Memorial Foundation. These standards are regularly revised to remain relevant with changes in technology or to suite new requirements as motorcycles push both speed and technology in racing. The resulting developments are then trickled down to consumers.
Although the test methods associated with these standards differ in their individual ways, the function to dissipate or absorb energy remains the same and their definitions ECE 22 (link) as well as methods – Snell for example (link) are defined online for transparency and for consumers to refer to.
Here's the thing. Many motorcyclists choose to put their faith in helmets by manufacturers who constantly push R&D to ensure their product delivers the best protection for their customers. Several of these brands are approved for used in sanctioned motorcycle races where machines easily exceed 300km/h. Namely Motogp (link) and World SBK (link).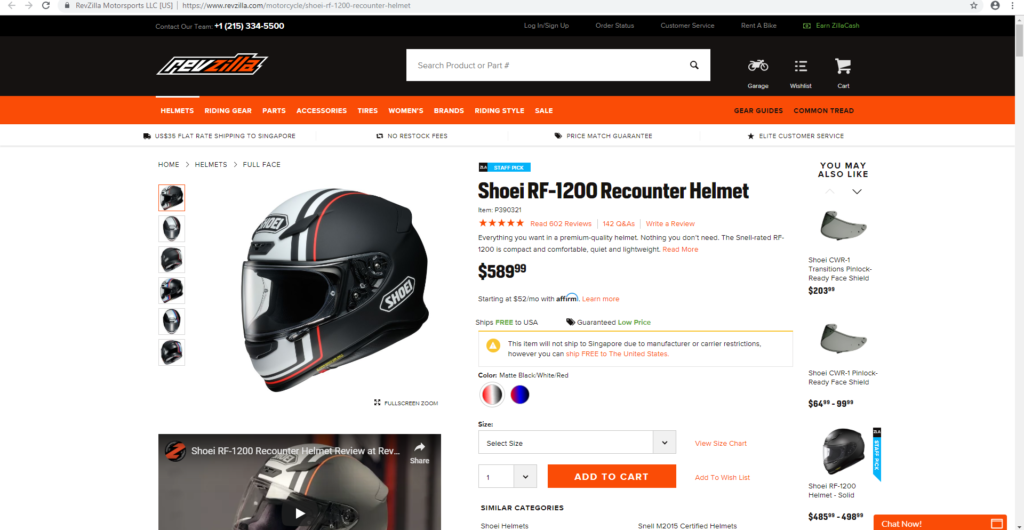 With such transparency, definition and recognition, motorcyclists are aware of the technology, development and safety they are buying into. Many who buy helmets that comply with these recognized standards have budgeted to buy into the standard and the safety it promises to get the best they can.
Several questions arise from this. The first being, since TUV SUD is from Europe, should we assume they apply the ECE 22.05 test? Without clear information online, how can a consumer put faith in a standard they know nothing about?
The next question, how does the SS9 (Amended 2014) compare against the ECE 22.05, JIS and Snell standards? Are helmets under the SS9 (Amended 2014) standard superior? I could not find any information on the test methods applied under the SS9 (Amended 2014) online. Now do be mindful the international standards are applied by helmet manufacturers with significant R&D commitments to developing protection. ie. Significantly costlier helmets but with proven track records.
Yet another question. Having no domestic helmet production, do we have the adequate expertise locally to effectively conduct helmet assessment, in line with modern international standards?
Lastly, with the proposed plan to raise penalties for motorcyclists not using PSB approved helmets as opposed to "proper protective helmets", will the SS9 (Amended 2014) be expanded to include helmets approved by international standards? The Snell M2015 standard is due for updates next year (Snell M2020) while our local SS9 was last amended in 2014.
Should there be no move to accept international standards, not only would consumers be limited in choice and range for helmets by the proposed changes, but it seems there would be an unintentional restraint to moving with advancing standards, especially in the face of the FIM's push to advance all helmet standards (link). Would we opening our motorcyclists to more harm than good by limiting the accepted standards for helmets in Singapore?
Update: A PSB representative responded to queries that the SS9 (Amended 2014) standard is updated by Enterprise Singapore and a Standard Committee but no other details on the standard were given.