The Women Riders World Relay – What The Ladies Can Teach Us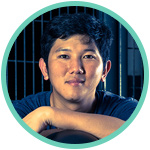 As motorcyclists, some of us feel bound to each other by a sense of unity. The common experiences and emotions we share allow us to register with each other and we are more than willing to stand up and help each other in times of need.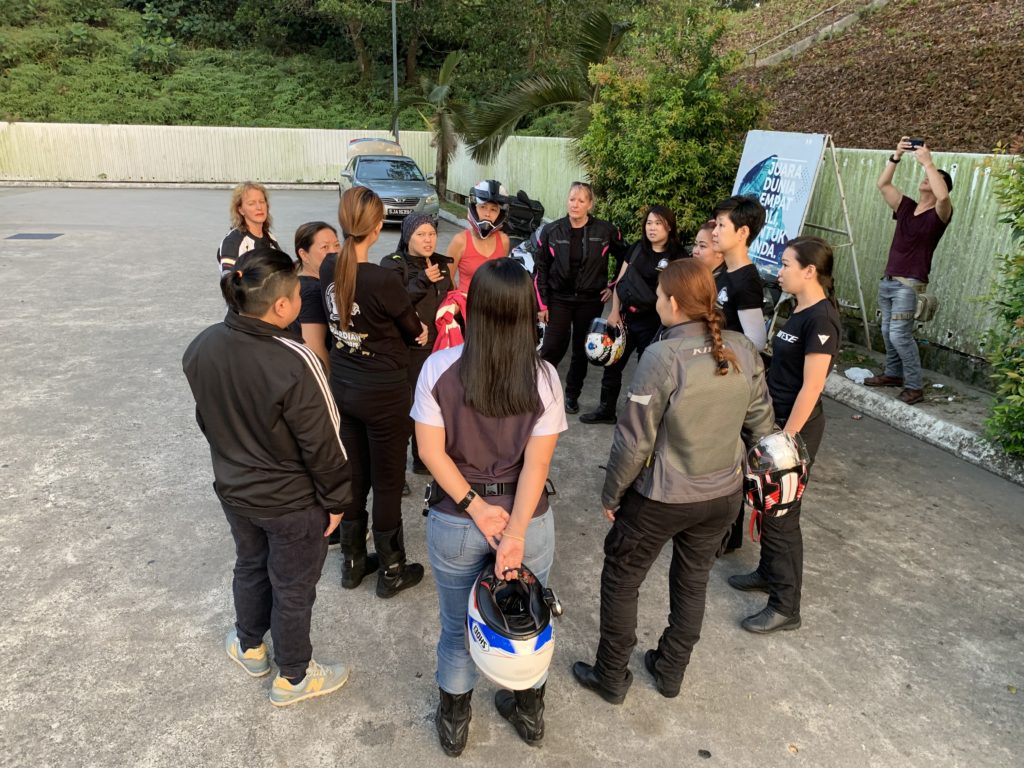 This inclination to help one another can be very strong and comes when least expected at times. Juvena Huang, (@thewanderingwasp on Instagram) has encountered more such instances than you would expect on her travels.
As a Singaporean, just try stopping somewhere along a B-road in daylight in Malaysia. You may encounter bikers riding machines of any size using gestures and signs to check on you as I did. Take a road trip on a motorcycle, make it a ride with friends. Sometimes the odd biker will tag along from the back and wave to signal his or her intention to join your crew until either party breaks off and again, a wave to say thank you for the company or providing them safety through numbers. Sometimes it is the exact reverse when others invite you to join them, whether riding single or as a small group.
When we look at the women who dedicated their time to the Women Riders World Relay, we see similar sentiments, ladies who want to help one another, encouraging other ladies or even men to pick up motorcycling, shrugging the "bad ass" image that has gone hand in hand with motorcycling for quite some time. Starting from the core message to show manufacturers that women felt neglected with limited options and choices, even though they were a sizeable demographic. The Women Riders World Relay movement has grown to encompass other purposes that – and it makes me proud to say this – even men can identify with and are more than supportive of.
As the movement made its way to the region, I would not dare say the South East Asian region was the height of the movement but the dedication of a few to represent the demographic showed the strength of the biker spirit. I would however like to say, that in the presence of everyone involved, it isn't the fact that the show of support was because this involved just a group of ladies but rather that everyone in the community could have a hand in encouraging the right spirit and sense of belonging between bikers if they wanted to.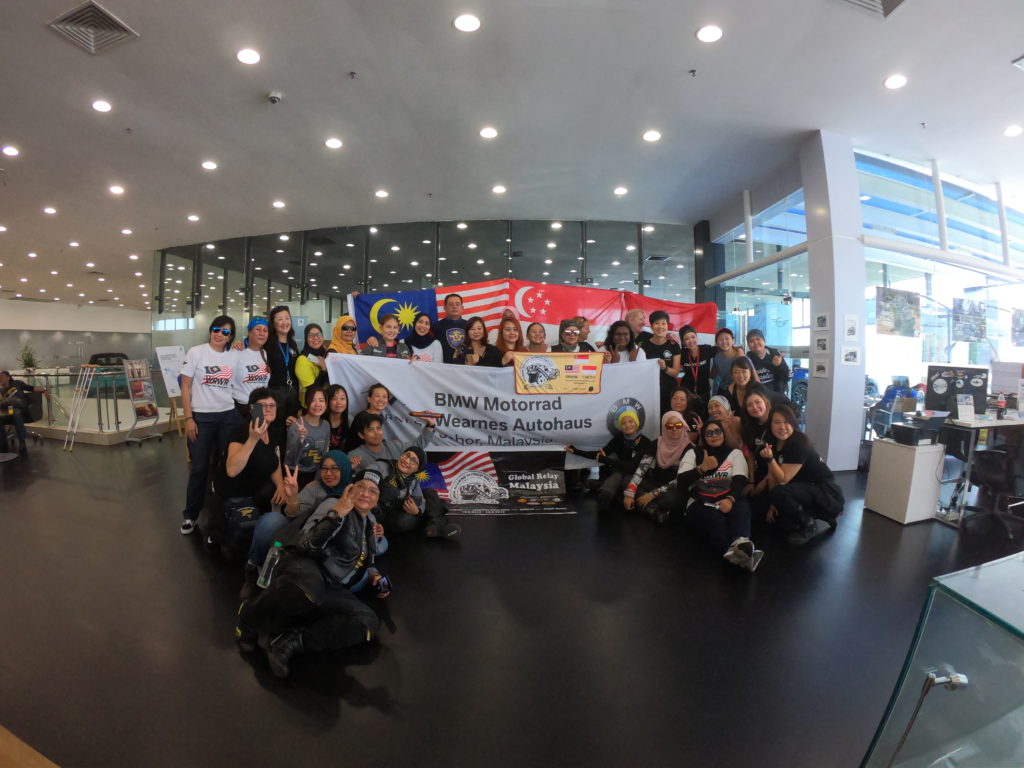 On the 13th of August, the showing in Malaysia was strong, surprising myself and accompanying media rep Jun Wei. The ladies numbering 11 Singaporeans, 2 Australians and 4 Malaysians we had ridden up with to Malaysia surged in numbers once we joined up with the Malaysian company and ripple ride. Complete with traffic marshalls and accompanying pick-up trucks in tow. One rider in crutches had made the trouble to make it down with the massive group. A final count at the sign over point, Wearnes Autohaus in Johor proved that the number had surged to 65 motorcycles, several had pillions and of course, if we took the passengers accompanying trucks into account it really was a sizeable number. Though no official head count was made.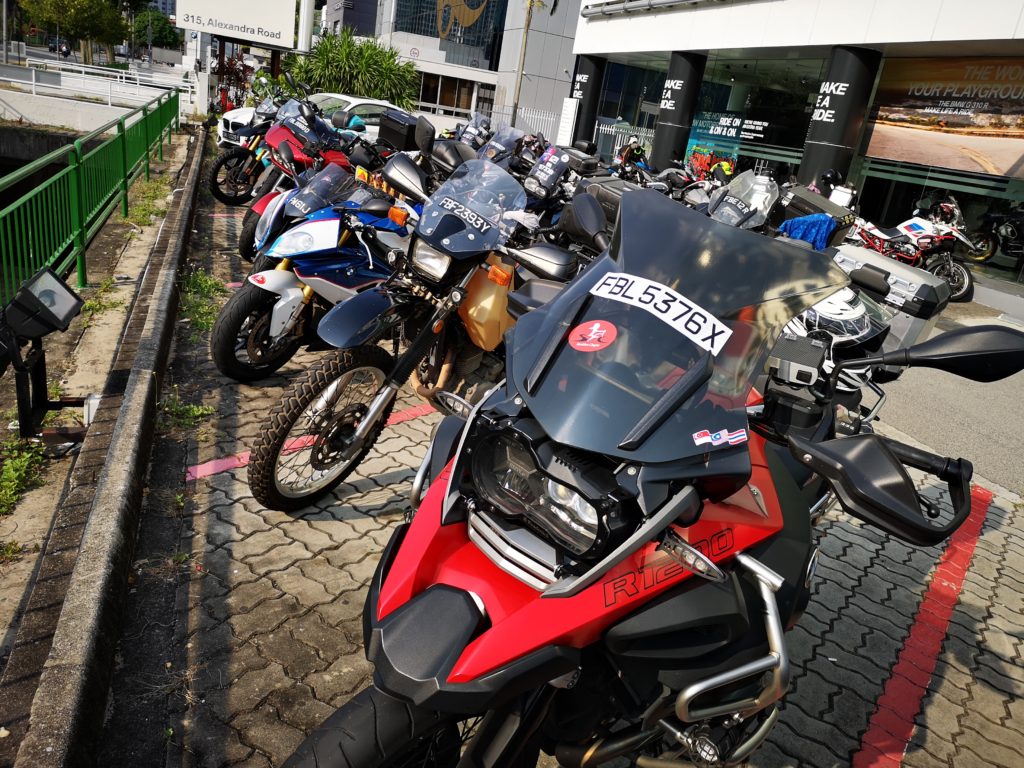 In the time the baton for the relay was in the SEA region, Thai ambassador Megumi who hails from Japan kept the baton company, from Thailand through Malaysia and into Singapore before it was flown to Indonesia. Pint-sized Jen from Kuala Lumpur made it into Singapore too on a Triumph Tiger she handled with finesse. A duo of Australian ladies representing Indonesia, Wendy and Sandra flew in to Singapore, rode into Malaysia and back after, before setting off to bring the baton over to Indonesia where disabled ambassador Shinta ultimately had her poor experience, facing discrimination, almost being forced to sign a form and being treated with negligent, couldn't care less attitudes with regard to her physical disability that she had learnt to overcome. Her testimony tells us tells us why she refused to sign the form and rightly so, it simply was not right and shows just how the activity through the movement alone can expose areas we as a society can improve in.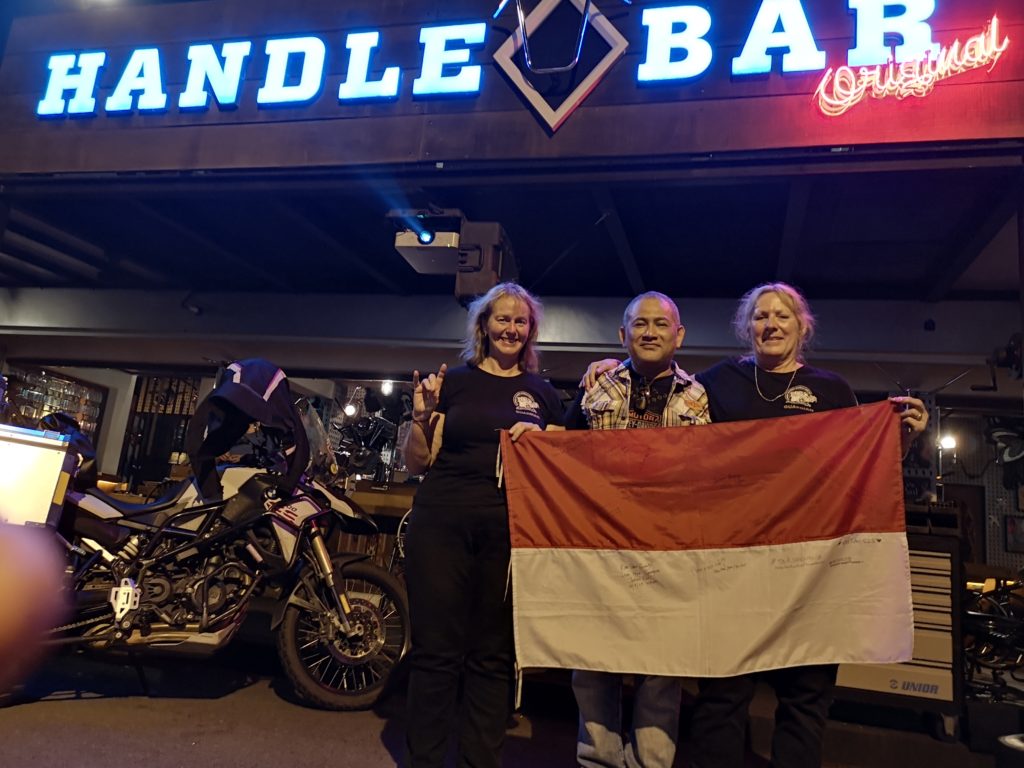 Along the way we heard other stories, a replacement flag was sourced for one that was mistakenly sent with luggage to the next point as soon as the word got out. Everyone was expanding themselves to make sure the relay through the region ran smoothly. Showing dedication and how simple acts of helping each other could affect greater causes than the person offering the favour may comprehend.
Or With all that said, since Singapore the baton would have traversed over land, through Indonesia and Australia where videos show numbers of women riding with police escorts on their Facebook (link here)page. It should be in New Zealand now I believe. More than 50 countries later and the movement still goes strong, proving that underpinning the motorcycling spirit lies the strong notion of human unity behind a movement for several causes seeking fair treatment and visibility that began from simple intentions. It is hard to say that the relay will run for a single purpose alone, for as it travels along, the baton will come to define so much more and symbolize overcoming an assortment of difficulties or struggles for others.