A Man and His Motorcycle – An Old Iron Story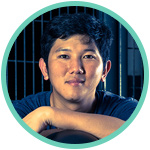 A Motorcycle Love Story
This story was contributed by Andy (first name only by request) about his BMW R100R Mystic. Andy is an avid motorcyclist, one of several that I met while working with owners of motorcycles that fall under a policy by the Singapore National Environment Agency. The policy places a large responsibility for poor air quality on older motorcycles and will enforce a ban on them from 2028 on. Andy gave me this story for the one motorcycle that he treasures the most. I hope you'll enjoy reading this story (it may be long, but it had to do the tale justice) and at the same time, gain insight to how deep a personal relationship with a motorcycle can be and the lengths we willingly go through to maintain them at their best.
In 2006, I fell in love again. This is my story.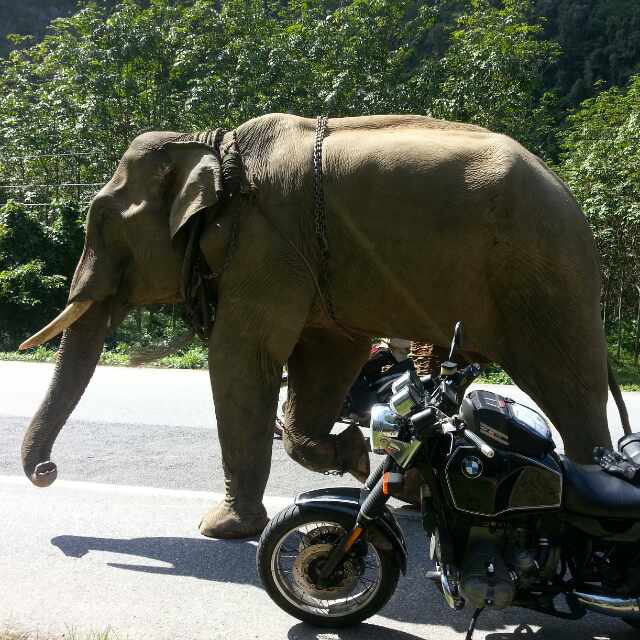 Riding began as a necessity for me in my undergraduate days. Having to pay for my studies and upkeep by giving private tuition, owning a motorcycle allowed me to travel from student to student quickly while getting to my classes as well.
After graduation as I started working, motorcycling was cast aside for several reasons, unsafe being one of them. I missed riding though and on encouragement from friends obtained my full license at the age of 35.
The Find
In 2006, while drinking with my mates at a pub in the east, our attention turned to an abandoned motorcycle parked nearby. The motorcycle had a side-car; one of those non-stylish types that hawkers use to help them in their livelihood. Upon closer inspection, the motorcycle revealed itself to be an old, aircooled BMW motorcycle, but it was a really sad sight. The red paint was faded, rust was generous on the metal body parts, the tyres were deflated and the old girl stood there trying really hard to be proud, even in her forlorn state.
I fell in love.

I was intrigued by her. There she was, a mechanical object to many; but to me she represented a marvellous fusion of technology and passion. I could not fathom why and how anyone would abandon this machine, and leave it to the elements. I wondered about her story, about the places where she might have gone with her owner. I decided to buy the motorcycle if possible.
Honouring a motorcyclist tradition, I left a note on the tank to express my interest, I returned a few weeks later to see that the rain and sun had destroyed my note. I returned to cable-tie a note to the handlebar. There was still no response. I bought motorcycle covers for the motorcycle; these were either stolen or torn. A year passed. A check on the motorcycle's registration record showed that its term of COE was coming to an end. If the COE was not renewed, then the life of the motorcycle would be forfeited and it, consigned to the scrapyard. A glance through the registration record allowed me to trace the owner to a registered address at a nearby shophouse. The letterbox was overflowing with junk mail. A title search returned the owners address on Bendemeer Road.

I visited the address one day after work, and met an old lady who looked to be in her 70s. She greeted me warmly, and I learnt that the motorcycle belonged to her nephew George, who had gone to live in China. This nice lady gave me the contact of her niece, George (the motorcycle owner's) sister. I then contacted her niece, who linked me to a mate of George who had been tasked with the papers for the motorcycle. I then contacted George's friend, a rider himself who warned me that the motorcycle would have to be purchased in the then current condition as is, even if it did not run. I did not protest or bargain at all.
As soon as the paperwork was completed, COE renewed and payment made, the motorcycle was mine. I christened her "Mystic"; in line with the name emblazoned on her tail. George's sister accompanied me to the shophouse and we searched for the key to no avail. However, I learnt something about George. He was part of a charitable organisation and had a keen interest in flying. He was also the first owner. With no keys, I arranged for Mystic (side car and all) to be towed to a workshop that I frequent. It was an exciting day.
The Rebuild
While I am pretty handy around the home, when I bought Mystic I was no mechanic. My (naive) plan for Mystic was rather simple; to restore her to her former glory and to get her back on the road where she belonged. With that in mind, my approach was to strip the motorcycle down despite not having any mechanical skill when I started, and then recondition or replace everything that was broken. I learnt to use tools from my mechanic, reading manuals and the internet. Taking the old girl apart, I learnt about the different parts of Mystic, and carefully packed them away as I disassembled her. It took me 6 months to strip the Mystic down to her bare frame for inspection. Water had seeped into the fuel tank, turning it into a rust-pit while her frame also displayed rust damage. The engine and gearbox oil that I drained was milky, water had gotten in there too. I laboured on. I spent my week nights after work and weekends with her, learning all that I could, and cleaning each and every part of her. Each part was carefully labelled and then stored the away for reconditioning or replacement.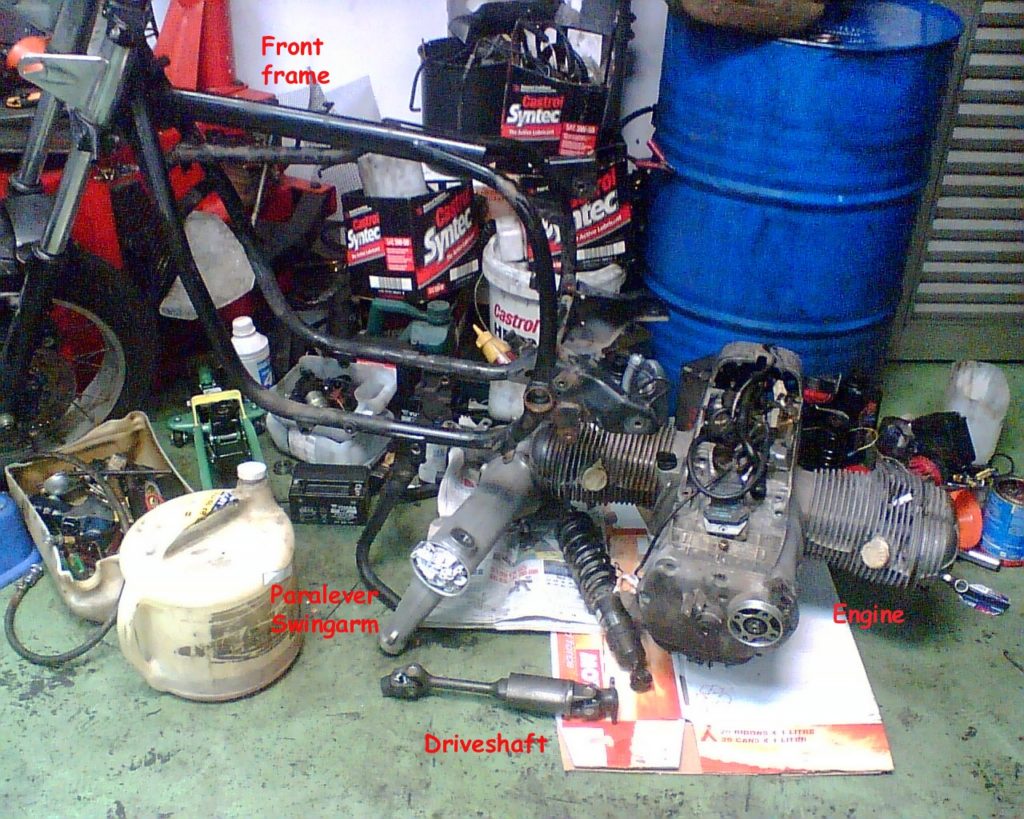 I started to learn what was involved in a motorcycle restoration. I tracked down services in Singapore like sand-blasting, powder-coating, and painting. I joined interest groups online, and learnt from the members various techniques and solutions to the running of this motorcycle. I started buying parts from online dealers and was pleasantly surprised that new parts are available as well too.

I brought parts home to clean. Her wheels were scrubbed in my toilet, and I watched television while rubbing or polishing some metal part. Cleaned parts were then carefully wrapped in plastic wrap, awaiting installation. I changed all rusty parts to new or reconditioned them. I bought new Ohlins suspension for her, and upgraded her generator to a higher wattage. I learnt to strip apart and rebuild her Bing carburettors. I also opened up her engine and replaced all the worn bits and checked that the tolerances were in range. I cleaned out the fuel tank, and coated it internally and externally with a protective coating.

The Ride
I remember that day – we fired up Mystic's engine. Water and debris were ejected from her exhaust; but it was wonderful to hear the engine.
Mystic rolled out of the workshop about 3 years after I collected her. She became my commuter ride, splitting my time between her and my Vespa. It was exhilarating to hear her engine purr, knowing that I had probably saved her from the scrapyard. After tuning her properly, I learnt that she is naturally disposed to having good temperament, but like any other old motorcycle, she needs warming up. That suited me just fine.
In 2016, 10 years after had owned Mystic for 10 years, I contacted and met George for the first time. I rode Mystic to meet him, and it was heartwarming how he asked to, and sat on her again. He was happy at my work, and at how Mystic has been maintained. It was a memorable moment.
I have had Mystic for about 12 years now, and she is on hersecond round of COE under me, the third in her lifespan thus far. We have gone touring together, and our relationship is almost like a marriage. There are days when she is obstinate or irrational, and I am not able to understand what is wrong with her. Nonetheless, I know that as long as I take care of her, that care will always be reciprocated. Mystic has carried me safely to and from both Thailand as well as Malaysia several times, through dry and wet weather.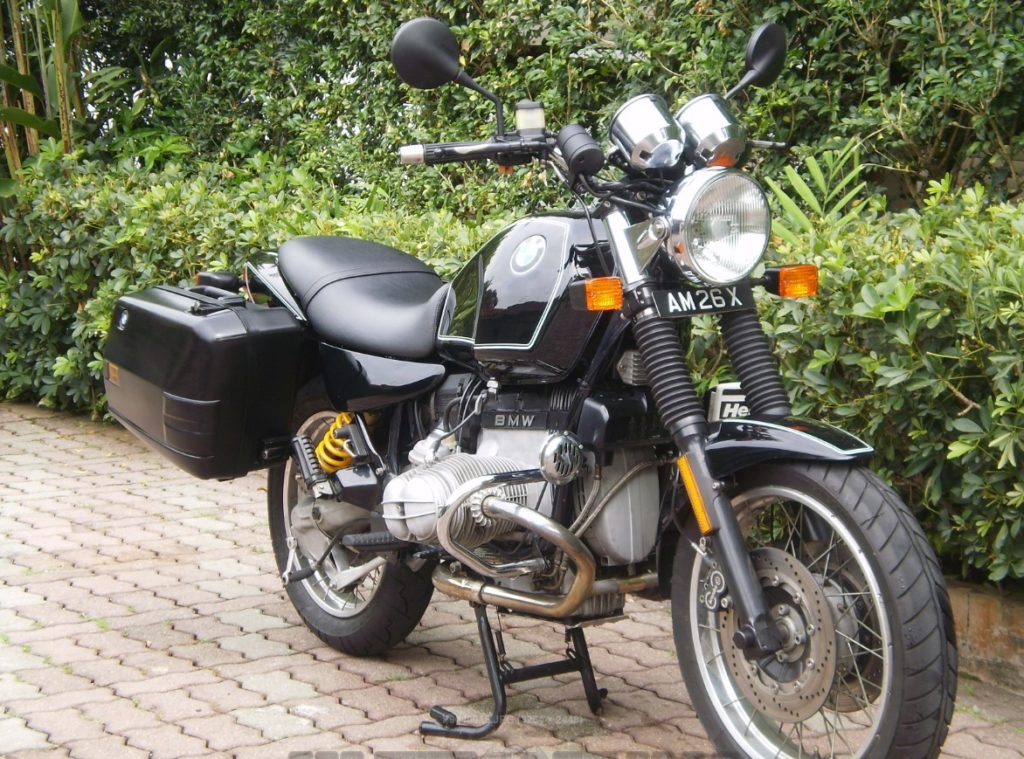 My plan for the foreseeable future, was to own and ride Mystic until I cannot ride anymore. After that, it would be time for another owner to own her, and hopefully keep her running even after I am gone. However, in 2018 the NEA announced a scheme where all motorcycles of Mystic's vintage and earlier have to scrapped or converted to classic scheme with limited usage. Mystic will not eligible for the classic scheme come 2028. Her days are numbered. To me, the news is akin to a family member being diagnosed with cancer and time with her is limited. The only productive thing I can now do is to spend time with her, and to allow as many people as possible to spend time with her as I can, so that her presence and the joy that she can provide will not stop at me.