The Wicked Wallop 2020 – Your Quick Guide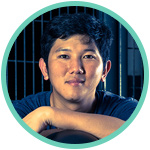 It's almost here! The Wicked Wallop reaches its milestone! Going strong into the 5th edition at the start of the new year, on the 11th of January, The Wicked Wallop will be held once again at the Carros Centre rooftop, 60 Jalan Lam Huat. Entry is free. The Wicked Wallop will continue to focus on delivering an experience of the Kustom Kulture scene that Singaporeans so rarely get to see.
So what can you expect for this year?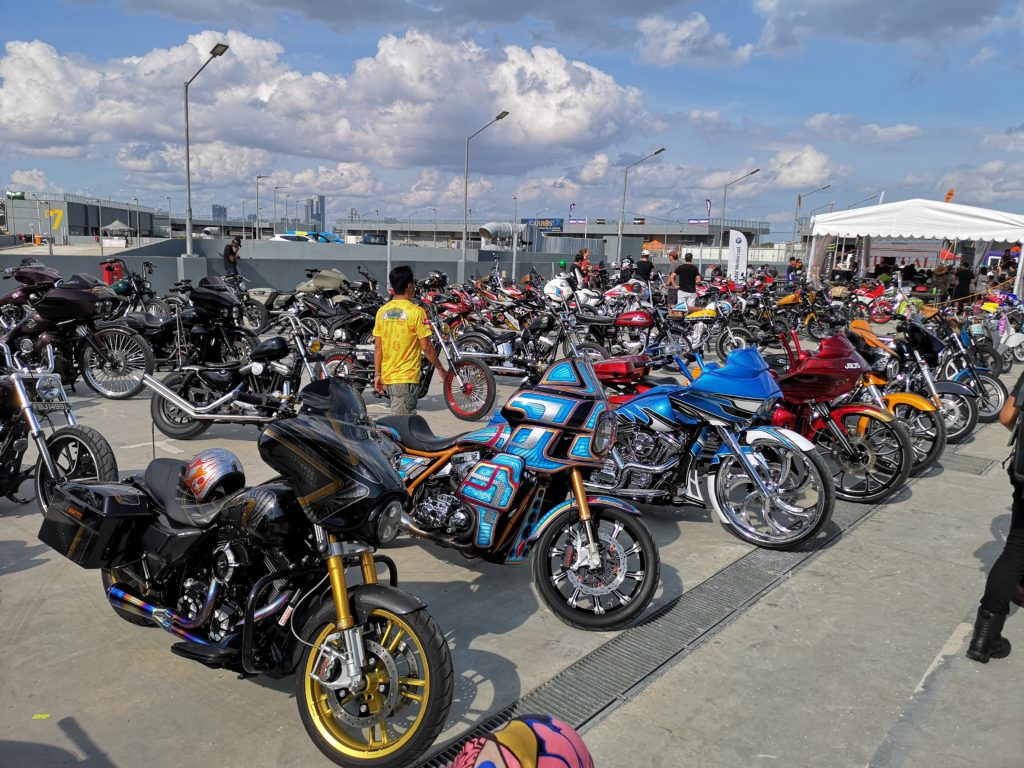 Pin Stripe artists from Rollie Monkie will be in attendance. Indonesian pin stripe artists are renowned for their pin stripe skills. Rollie Monkie and apparel company MF Moto will run basic pin stripe classes using their mix of home brew enamel paints.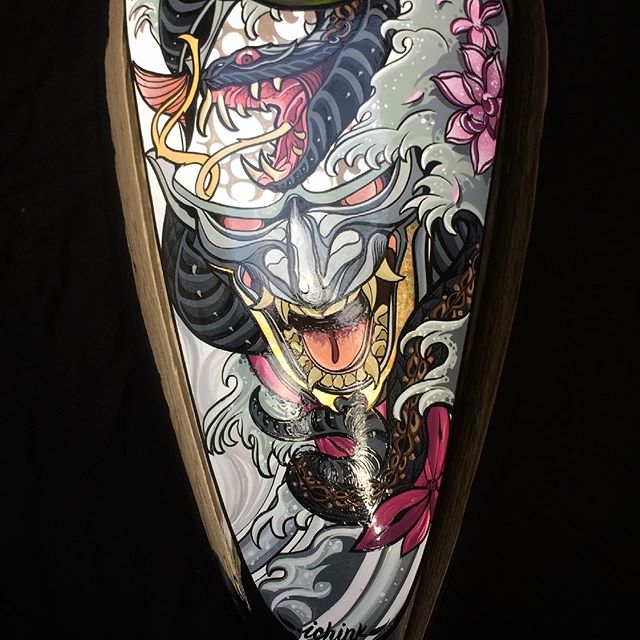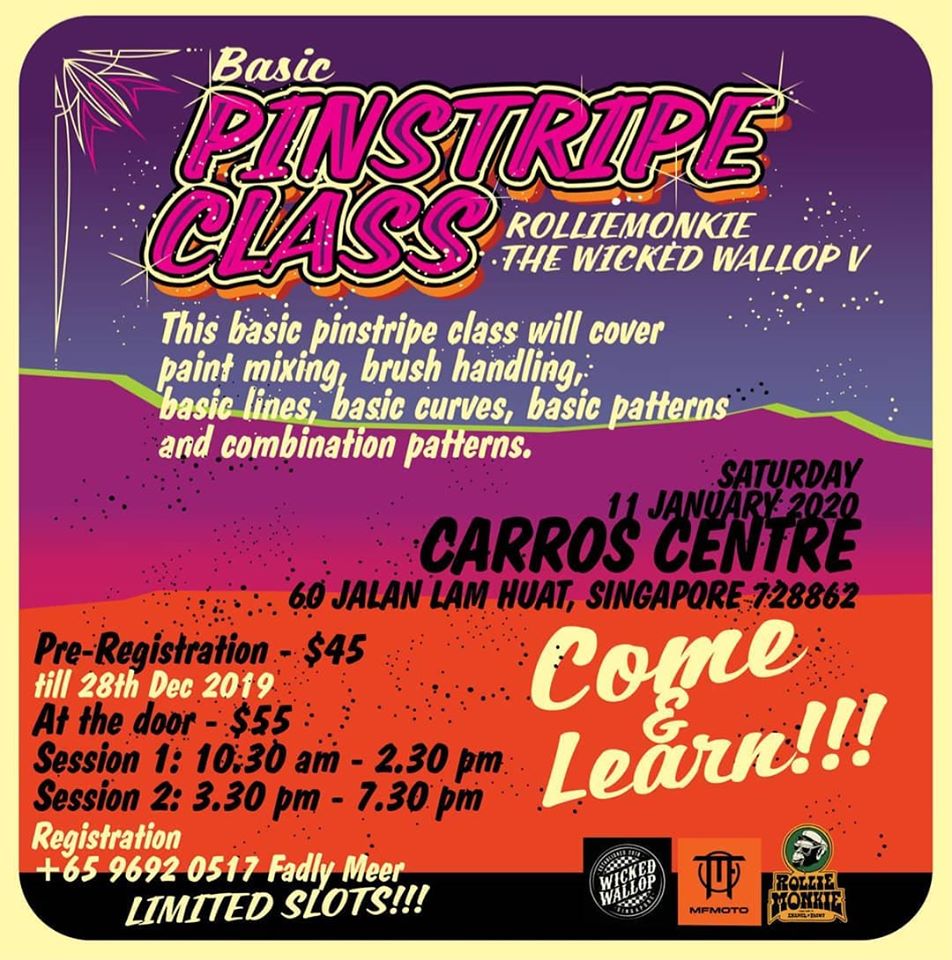 Leading the way for parts & accessories, clothing and apparel this year are cult labels MoonEyes, Von Dutch, Dinggo House and MF Moto.
Elders Helmets (Source: Elders Facebook)

MF Moto (Source: MF Moto Facebook)
VIPs in attendance will feature owners and representatives from MoonEyes, Von Dutch, Bangkok Hot Rod, Art of Speed and KL Bike Week. Keep your eyes peeled and you might also spot Custom Bike Builder Winston Yeh of Rough Crafts strolling around.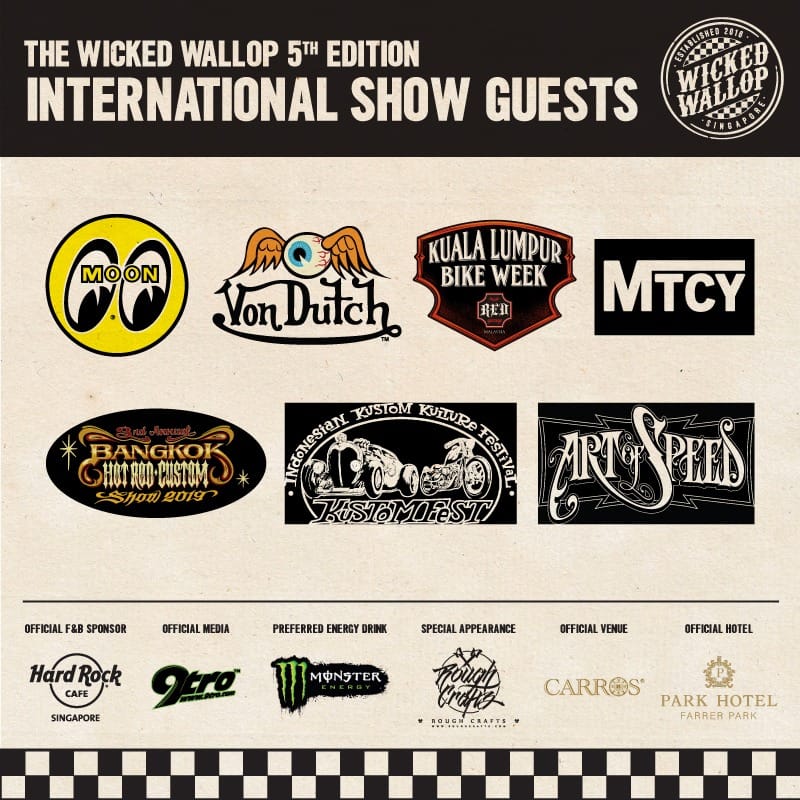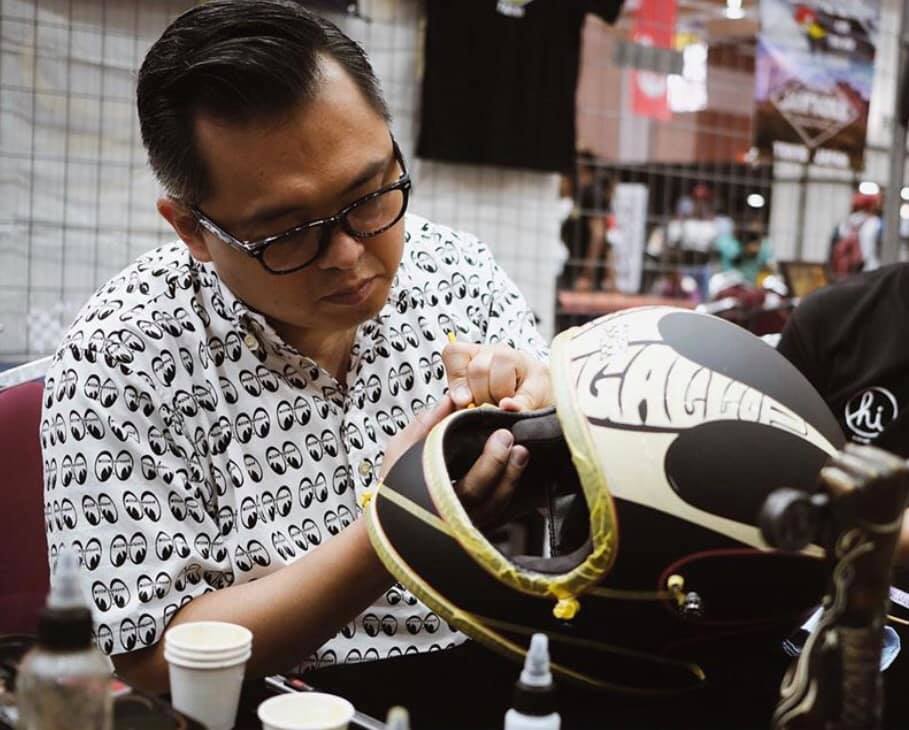 Every year, The Wicked Wallop sees an international crowd of visitors, this year will be no exception. Our friends from Malaysia will no doubt be around to make the Show 'N' Shine competition more exciting while from what I hear, several Thai Hot Rods and Custom Built Bikes are making their way down as you read this.
Now let's talk entertainment. Johnny Pandora for starters will return as will Reggae group Bushmen. New for this year's music line up are UK bands Voodoo Vegas and Sharna-Mae & the Mayhems.
A live swing performance will also feature this year by Swing Station while one of local club Attica's Residents, DJ Clifford aka The PartyMan will spin the decks in between.
Looks like 2020 will be off to a flying start. Do remember to bring a cap, cash for the pinstripe class or purchases and we'll see you there!