Peugeot Django – French flair on 2 wheels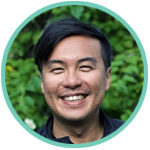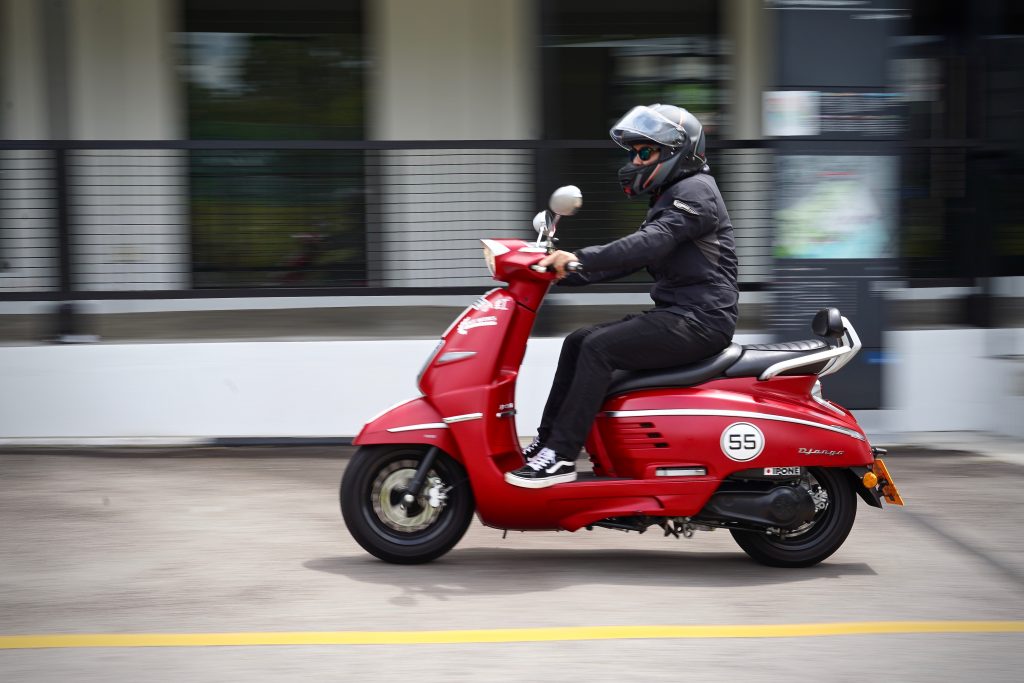 Many of us know Peugeot as a French car maker, but few know of its motorcycle offerings – it holds the honour of making the world's first scooter.
The Django is a smart looking 150cc scooter that holds its own with the best offerings from that other Italian scooter company. The little French moped runs on a very frugal 150cc, single-cylindered unit and gets up to city safe speeds very easily. The curvy shape and racing stripes combine to up the Django's street cred, there is even a nautical inspired two-tone version which looks even better.
All this packaged in smart looking plastic body panels, fronted by a single, fairly large U shaped DRL (or day-time running lights). Not too shabby.
The seat is a 2-piece unit, with clearly demarcated space for the driver and passenger. Good for those times when you have to pillion a mate and don't want your man parts to accidentally brush against each other. Not so good if you're trying to cosy up on a hot date.
I had taken it as the weapon of choice on my recent date-night outing with the missus and, once I had gotten reacquainted with the smallness of scooters, I was zipping in and out of Saturday night traffic, with pillion and with ease. I was very surprised as the plastic panels kept the weight of the bike down and made it very easy to ride. All done without the usual squeaking that plastic panels tend to do.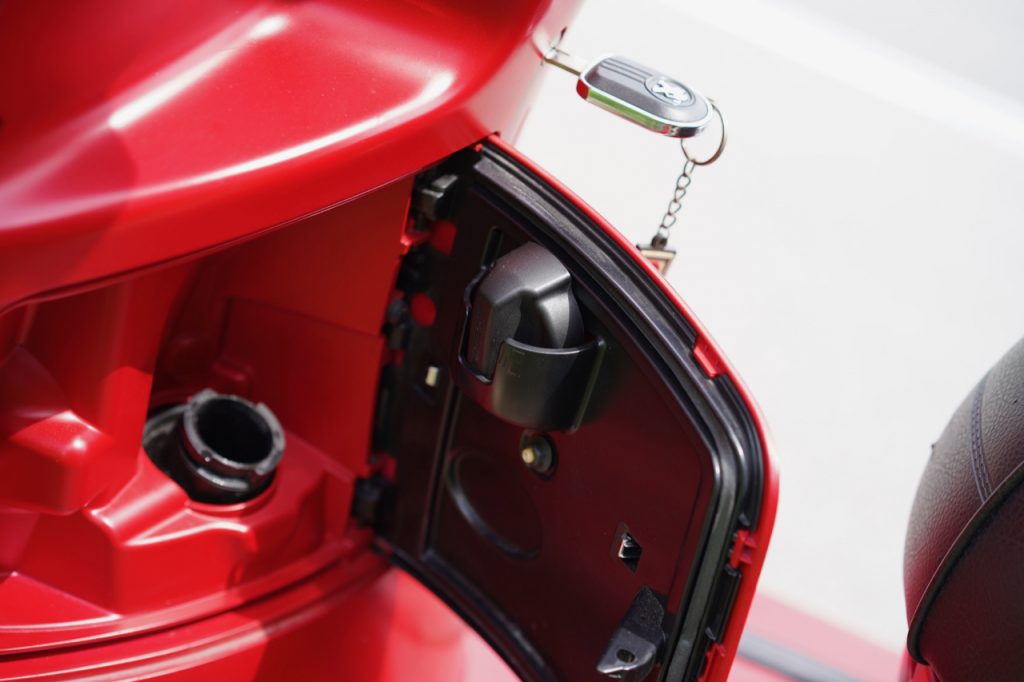 Like any other scooter, the compact size and low weight makes it easy to squeeze to the front of traffic light queues and be the first off when the lights turn green. Finding parking and manoeuvering into lots is just as convenient. If I had my way, everyone would ride one of these things in town.
Highway speeds proved to be a little bit more of a challenge to the little engine.
However.
This 'weekend in France' fantasy was soon shattered as I flicked the turn signal switch. A series of apologetically loud beeps had started to emanate from the little scooter, punctuating the cool night air, clearly annoying some passers-by. My mind was instantly yanked out of France and plonked right into the busy streets of Taiwan, where almost all scooters emitted this turn signal beep. Not a deal breaker, but it made me signal a lot less in France.
Storage is average, stowing away my chic open face helmet but I had to lock my larger full face helmet on the grab handle of the bike. The standard front hook is also there for takeaway duties, self-locking so that your bubble tea does not fly out when you hit those bumps. Dual cubby holes for smaller items like wallets, cameras and phones.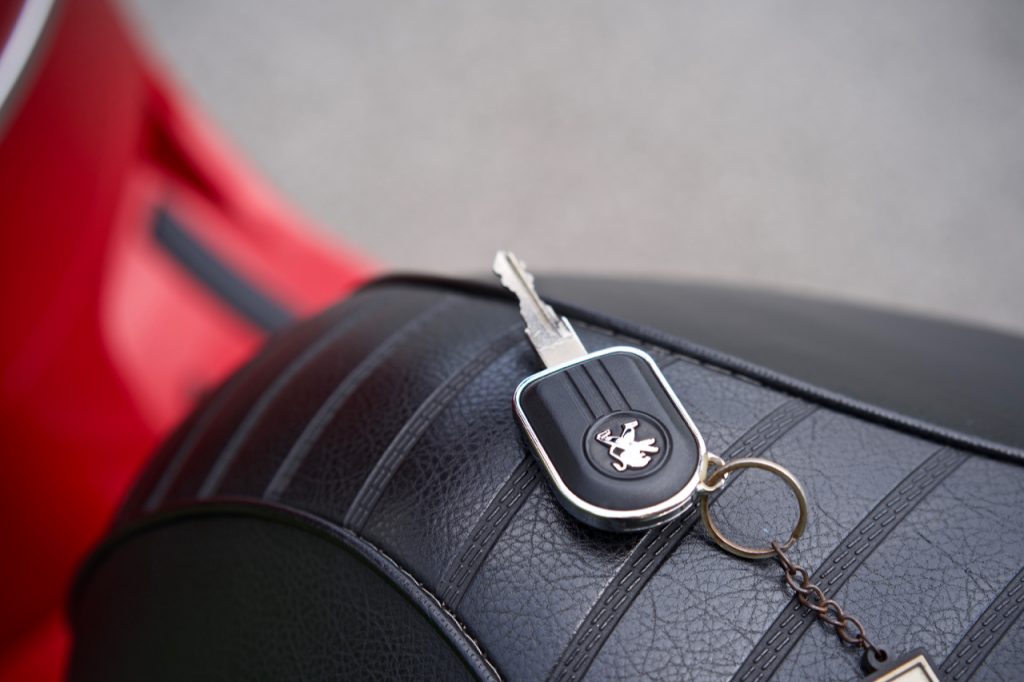 I was initially skeptical, but I found that the more I rode the bike, the more I liked it. The bike had initially conjured up pictures of The Eiffel tower and The River Seine, but by the time I was done with it, that had changed dramatically to parkour and Luc Besson's Taxi. You see, the scooter had a hooliganish quality that was more at home in Marseille than the cobbled streets of Paris, not that I minded it one bit. The elegant curves belie its spry handling and coupled with its very frugal engine, makes for a very attractive package for Singapore's automotive climate.
The Django lets you slow down and smell the flowers as we explore this little island. I found myself taking this bike out more than I should and isn't that the sign of a versatile all-rounder? I definitely think so.
Interested? Contact Racewerks at 62732203 or pay them a visit at
1008 Bukit Merah Lane 3, #01-26, Singapore 159722 to direct enquiries on the Django!