The Gasoline Addict – What Happened This Year?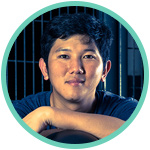 Season's Greetings dear readers. Hope all of you have been doing alright. It has been a hard year for everyone. Many are just fighting to hold on to their jobs or struggling after losing jobs and on the side trying to track where virus stricken have gone, avoiding these joints. I get it, TGA was started when I was between jobs too and gave me motivation to keep running until I found a proper paying job almost a year and a half later.
That being said, it's been great meeting folks around, when some recognize me and ask what happened to the site or tell me how they miss reading our content. It's encouraging and means a lot to me.
Looking back, TGA was started for various reasons. One was portfolio and the other was to help the community size up their prospective rides. Not listening to some third party bs like the ones I used to hear. I mean, BMW's break drive shafts (pay attention to replacement intervals) or Harley's shake themselves apart (torqued bolts and loctite keep everything in place). The best one? "Pour hot water on a Ducati's dry clutch and you can destroy the seals" (Seriously, where did that one come from??). Where on earth does this come from? How many friends do we know have actual first hand experience, the kind that really counts? I've only known 1 BMW owner first hand with a broken drive shaft. He knowingly rode it way beyond the shaft replacement interval but the bike had already been to Kashgar and back some years and many miles before. Tough eh?
So what happened with TGA? Why the silence? We had some departures, we lost our footing a little, then well COVID happened and we all had to focus on our individual lives. My role went back into working shifts and in between getting enough rest, my focus shifted to career and on what really matters most – family.
Yes, it was a sudden hard stop, a number of stories in the works froze and ended up collecting dust in the corner. But when duty calls as a father of 2 young kids I'm sure you'll understand where the time needs to be and is better invested. Raise them right, yeah?
That doesn't mean that TGA is done for however. We're slowly preparing to pick things up for more regular activity. Stories will resume but at a slower pace. But we'll look to deliver the same, engaging content our faithful readers have come to enjoy so do keep your eyes peeled. We'll take it slow and steady this time. Let's all get through 2020 and COVID-19 together.
With Care and Regards,
Will Yap – A Gasoline Addict